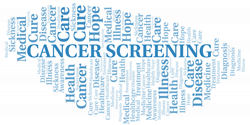 Cancer screenings have to change; they have to improve and evolve with 21st-century technology. There is currently a paradigm shift within the oncology industry and the technologies available to clinicians.
PARK CITY, Utah (PRWEB) October 13, 2020
There could be as many as 10,000 unnecessary deaths due to breast and colorectal cancer in the next 10 years which could be easily avoided if cancer screenings increase, according to a published editorial by the National Cancer Institute.(1) As a result of the COVID-19 pandemic, cancer screenings have dropped significantly.(2) Although a specific percentage cannot be ascertained—as it invariably differs according to geographical region and medical-specialty data—to cite one example: New York City's Mount Sinai Tisch Cancer Center reported a drop of between 30 and 50 percent of individuals seeking cancer care.(3) Delaying screenings for fear of coronavirus contagions puts countless lives at risk, which will inevitably lead to an increase in cancer-related deaths, says NuView Life Sciences CEO Paul Crowe.
Furthermore, in a letter to the Journal of the American Medical Association (1), clinical laboratory Quest Diagnostics reported a decrease of 46.4% in new diagnoses of the main six types of cancer—breast, colorectal, lung, gastric, pancreatic and esophageal—during the 7 weeks between March 1 and April 18. Breast cancer showed the largest drop while pancreatic cancer showed the smallest decrease with 51.8% and 24.7%, respectively.
Cancer and Early Detection Numbers (1-5)

91.5%: Five-year survival rate of colon cancer when detected early vs 11% if caught late.
98% and 100%: Five-year survival rate for breast and prostate cancer when detected early, respectively. After 10 years, survival rates remain high.
1.8 million: Estimated number of new cancer cases in the United States in 2020.
606,520: Estimated number of cancer deaths in the United States in 2020.
89,500 new cases and 9,270 cancer deaths in adolescents and young adults (ages 15 to 39).
42% (or 750,000 cases) of all new cancer cases are avoidable.
94%: Drop in cervical and breast cancer screenings in March 2020.
In addition to Early Detection, Cancer Diagnoses Have to Improve
If early detection is an individual's greatest weapon battling cancer, then precision screenings that improve the diagnosis should be the best tool for the job.
"Cancer screenings have to change; they have to improve and evolve with 21st-century technology. There is currently a paradigm shift within the oncology industry and the technologies available to clinicians," Dr. Helmke says. To meet the demand for more effective, modern choices to confirm and treat cancer, NuView Life Sciences is introduced testing a proprietary NV-VPAC1 peptide platform, invented by Dr Mathew Thakur and colleagues at Thomas Jefferson University in Philadelphia, PA.
NV-VPAC1 is a proprietary peptide construct that targets the Vasoactive Intestinal Peptide (VIP) and pituitary adenylate cyclase-activating peptide (PACAP) receptor known as VPAC1 which is overexpressed in high density on the surface of cancer cells. When paired with imaging methods, this test will facilitate physicians with a more precise diagnosis tool which additionally allows targeted therapy delivery.
The Cancer Consortium recently called NuView's precision medicine technology a "breakthrough…uniquely positioned to confirm cancer" on the cell surface with greater than 95% sensitivity. (6)
"Don't let fear stop you from taking care of yourself. Cancer screenings are an important tool. We at NuView Life Sciences urge the general public to carry on with their medical testing," says Crowe.
About NuView Life Sciences
Founded in 2005, NuView Life Sciences is a clinical-stage oncology company located in Park City, Utah, influencing the way cancer is diagnosed and treated in our modern healthcare system. NuView is focused on creating precision binary cancer diagnostics and Theranostic applications. The development and clinical implementation of NuView's exclusive peptide analog technology, NV-VPAC1(TM), provides clinicians more choices to improve patient outcomes while reducing healthcare costs. Led by a team of industry experts with decades of multidisciplinary experience in healthcare, NuView is poised to introduce a new cancer diagnostic technology and subsequently deliver a Theranostics approach for effectively observing and treating a variety of cancers. To learn more, visit http://www.nuviewlifesciences.com.
1. Mastroianni, Brian; Healthline; Important Cancer Screenings Have Decreased During Covid-19; 11 June 2020 | healthline.com/health-news/important-cancer-screenings-have-decreased-during-covid-19
2. American Cancer Society, Cancer Facts & Figures 2020 | Accessed 18 September 2020 | cancer.org/research/cancer-facts-statistics/all-cancer-facts-figures/cancer-facts-figures-2020.html
3. Cooney, Elizabeth; STAT; New cancer diagnoses fell sharpy as the coronavirus pandemic first hit; 04 August 2020; statnews.com/2020/08/04/new-cancer-diagnoses-fell-sharply-after-coronavirus/
4. Ritchie, Hannah; Our World in Data; Cancer death rates are falling; five-year survival rates are rising; 04 February 2019 | ourworldindata.org/cancer-death-rates-are-falling-five-year-survival-rates-are-rising#:~:text=Studies%20have%20shown%20that%20this,early%20detection%2C%20we%20have%20seen
5. Canary Foundation; Early Detection Facts and Figures; canaryfoundation.org/wp-content/uploads/EarlyDetectionFactSheet.pdf; accessed 08 October 2020.
6. Staff Writer, "Breakthrough Precision Medicine Technology for Non-Invasive Approach to Detecting Cancer", The Cancer Consortium, 25 July 2019. thecancerconsortium.org/2019/07/breakthrough-precision-medicine-technology-for-non-invasive-approach-to-detecting-cancer/