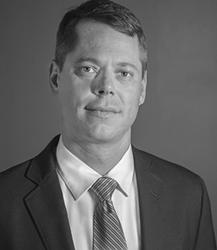 "'I'm looking forward to the energy and experience he (Mr. Duncan Keir) brings to our team and our client matters." - Ross Albers, Managing Partner - Albers & Associates
WESTMINSTER, Md. (PRWEB) March 05, 2020
Albers & Associates is pleased to announce the addition of Mr. Duncn Keir, an experienced litigator previously the litigation Partner with Price & Keir.
A lifelong resident of the Baltimore Metro Area, Mr. Keir graduated from St. Paul's School for Boys in 1994, from Kenyon College in 1998, and the University of Baltimore School of Law in 2006.
Mr. Keir began his legal career with Summerfield, Willen, Silverberg & Limsky in Owings Mills, representing businesses and individuals in a wide variety of matters before the District, Circuit, Appellate and Federal Courts of Maryland. Thereafter, in 2011, Mr. Keir joined the Law Offices of Steven Heisler in Baltimore City, where he honed his skills representing hundreds of clients in auto accident and personal injury claims, while continuing his business, domestic and criminal practice.
Mr. Keir's proven litigation and business experience enhances and expands the firm's client representation to assist clients "From the Boardroom, to the Courtroom". His practice areas include: personal injury, civil and corporate litigation, domestic and family law and criminal defense.
"We're pleased to add Duncan to our team" says Mr. Ross Albers, Managing Partner of Albers & Associates. He continues, "Duncan adds experience and depth to our growing litigation team. We're consistently looking to expand our team with talented individuals across all positions. I've known Duncan for some time, and now I'm looking forward to the energy and experience he brings to our team and our client matters."
About Albers & Associates
Albers & Associates have offices located in Carroll, Howard, Frederick, and Baltimore Counties. The four offices represent clients throughout Maryland in a range of legal matters. Albers & Associates take a personal interest in each client. You need an attorney that will listen to you and understand your unique situation, whether it be a criminal arrest, complex divorce and custody case, drunk driving charges, or an injury caused by an automobile accident. For more information, visit http://www.rossalbers.com/.
About Growth Solutions Team
The Growth Solutions Team is a leading provider of Business Consulting Services including, Strategic HR, CFO Advisory, Sales & Customer Service Training, and Small Business Advisory services. Our team assists companies with growth in sales, profitability, and improved cash flows. For more information, visit the website at https://growthsolutionsteam.com.