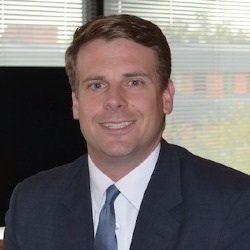 "We've been friendly competitors for the prior number of years and it feels great to have people of their caliber join our team." - Mr. Ross Albers, Managing Partner - Albers & Associates
WESTMINSTER, Md. (PRWEB) April 13, 2020
Albers & Associates, a Maryland Law Firm Headquartered in Carroll County, announced today the merger of Decker, Tychostup, & Friedman, a Dundalk, Maryland based Firm with an additional office in Baltimore City. For several years now, Albers & Associates has been adding to a team of talented attorneys through mergers and direct hiring.
Decker, Tychostup, and Friedman will remain in their Dundalk, Maryland offices with a satellite in the Mt. Vernon area of Baltimore City. According to Mr. Ross Albers, Managing Partner of Albers & Associates "We're excited to merge DTF Law into the Firm. This move helps us with two new locations, and a number of extremely competent attorneys." He continues, "We've been friendly competitors for the prior number of years and it feels great to have people of their caliber join our team."
According to Mr. Decker of DTF Law, "Joining Albers & Associates is a great move for our Firm, our team, and our Partners. Ross has strong systems, outstanding marketing, and a keen business acumen that we will leverage toward the success of every member of our now combined teams. We're excited about the opportunities we have together."
Mr. Albers adds, "Myles is among the most well-regarded lawyers in the area and has been practicing in Maryland for over 40 years. Terry Decker is a fantastic criminal defense attorney and civil litigator, and Joe Tychostup is both a great lawyer, and leader who will continue to shepherd the day to day work of these two offices." He continues, "Their (DTF Law's) practice areas fit nicely with all of our current practice areas. Through this move we're able to serve more client throughout the Region."
About Albers & Associates
Albers & Associates has offices located throughout Maryland. We represent clients in Maryland DUI/DWI, personal injury, and criminal matters throughout Maryland. Conveniently located throughout Maryland, we offer free consultations with experienced attorneys. Evening and weekend appointments are available.
At Albers & Associates, we take a personal interest in each client. You need an attorney that will listen to you and understand your unique situation, whether it be a criminal arrest, complex divorce and custody case, drunk driving charges, or an injury caused by an automobile accident. We are fully prepared to advocate for you every step of the way. For more information, visit our website at: https://www.rossalbers.com/
About Decker, Tychostup, & Friedman
Decker, Tychostup & Friedman, LLC is an experienced Baltimore, Maryland law firm focused on personal injury, criminal defense, and family law. We believe that zealous representation applies to all of our clients. Whether they have been charged with a serious crime, have been injured by negligence or face stressful family law issues, we are ready. We are dedicated to assisting those in the darkest hour of their lives, facing the possibility of losing family, fortune, freedom or even life itself.
Our firm is committed to the future of our clients, focused on protecting their rights and helping them achieve their goals. Our firm recognizes the stress one feels when facing a significant legal issue. Our experienced legal team works closely with clients to provide a compassionate hand coupled with the quality legal representation they need during these tough times. For more information, visit our website at: https://www.dtlawmd.com/
About Growth Solutions Team
The Growth Solutions Team is a leading provider of Business Consulting Services including, Strategic HR, CFO Advisory, Sales & Customer Service Training, and Small Business Advisory services. Our team assists companies with growth in sales, profitability, and improved cash flows. For more information, visit the website at: https://growthsolutionsteam.com