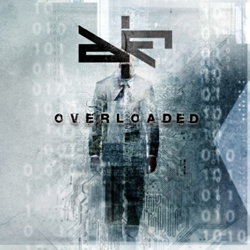 ...Hyper fast communications (mostly through social networks), multitasking activities... we are OVERLOADED!
Orange County, CA (PRWEB) November 13, 2014
More heavy and progressive than its predecessors, the new album, fully instrumental, is inspired by Alberto's vision of our contemporary society. "I think that everything is going too fast today and one of the reasons is technology: hyper fast communications (mostly through social networks), multitasking activities, tons of information as well as misinformation, products, services... In a couple of words - we are OVERLOADED! The Internet has changed our lives, and even though it is indeed a great tool we have to be careful and use it judiciously. Excessive use may cause several diseases such as stress, depression, and social isolation." Explains Alberto.
At the following link you can watch the Overloaded video teaser directed by Gustavo Arteaga: https://www.youtube.com/watch?v=jpGPShm_GCY
Spanning genres from progressive metal to rock to ambient and atmospheric, Overloaded also features top class Italian musicians: drummer Denis Novello, keyboard player Federico Solazzo, guitarists Simone Mularoni (DGM, Empyrios), Marco Sfogli (James LaBrie), and Fabrizio "Bicio" Leo.
The album is dedicated to the great bassist Randy Coven (Steve Vai, Ark) who sadly passed away on May 20th 2014. "R.I.P. Randy, you will always inspire my music!" - Alberto Rigoni
"Corruption", song in memoriam of Randy: http://soundcloud.com/albertorigoni/alberto-rigoni-corruption-in-memoriam-of-randy-coven
Alberto Rigoni's Overloaded has been released by Any and All Records on October 1st 2014 and it will be distributed worldwide by PowerProg (Europe), Nightmare Records (USA & Canada), Disk Union (Japan), Mylodon Records (Chile), BTF (Italy), La Mazakuata Records (Mexico), Record Heaven (Sweden).
About Gruv Gear:
Gruv Gear exists to bring innovative and well-thought out products to creative professionals and beyond, including career musicians, DJs, photographers, filmmakers, mobile producers and more. The company is on-track not only to become a premium lifestyle accessories brand in the Music/DJ and Photo Industries, which is a small fraction of its potential market, but also expand to a broader range of industries that will increase its global footprint exponentially. To date, Gruv Gear products are sold in 5 continents and shipped directly to adoring fans worldwide.