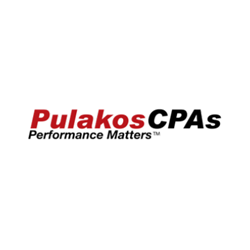 During last year's event, a new record was set...and this year they're expecting more people to join
ALBUQUERQUE, N.M. (PRWEB) October 15, 2019
It's a New Mexico tradition that grows every year. The Pulakos CPAs team invites friends, family, and clients from throughout the state to celebrate and share a common taste for the beloved green chile cheeseburger. What began as a fun way to network and show their clients appreciation, has now exploded into a highly anticipated annual event. During last year's event, a new record was set with over 500 burgers served up, and this year they're expecting more people to join in on the festivities.
The CPA firm partners with a long-time New Mexican favorite, Rex's Hamburgers, to serve up a variety of food including onion rings, fries, and of course, the iconic green chile cheeseburger. It's a great opportunity to bring people from all over the state, with folks from Albuquerque, Santa Fe, and even as far as Farmington driving down to catch up with old friends, grow their business network, and enjoy good food in the company of great people.
The 7th Annual National Green Chile Cheeseburger Day event will be held on Friday, October 18th, 2019 at Pulakos CPAs. To learn more about the event, or about the firm, visit http://www.pulakos.com/.