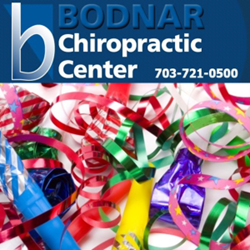 I've found my passion and it's reflected in the work we've done here at the Center. It doesn't actually feel like I'm working at all.
Alexandria, VA (PRWEB) May 31, 2014
In June 2002, Bodnar Chiropractic Center formally opened its doors to the residents of Alexandria, VA. Since then, Dr. Brian Bodnar and his team of knowledgeable, caring healthcare professionals have provided back pain, neck pain, and joint pain relief for thousands of patients.
Using a unique combination of complementary and alternative medicine (CAM) and state-of-the-art diagnostic and treatment technologies, Bodnar Chiropractic Center helps patients recover from acute injuries and chronic conditions affecting the musculoskeletal system. The Center also works closely with patients to improve their overall health and wellness by providing lifestyle advice focused on nutrition and exercise.
It's easy for Dr. Bodnar to explain his own professional motivation. "I've found my passion and it's reflected in the work we've done here at the Center. It doesn't actually feel like I'm working at all." Dr. Bodnar's enthusiasm for his patients and dedication to his work shows in the many referrals the Center receives—the majority of new patients at Bodnar Chiropractic Center have been referred by other satisfied patients. The talent and commitment of his team—another chiropractor, a massage therapist, and an acupuncture and Chinese herbal medicine specialist—also play a major role in the Center's growing success.
Patients from Alexandria, VA and the greater Washington, DC area have come to Bodnar Chiropractic Center for relief from the pain of whiplash, carpal tunnel syndrome, fibromyalgia, migraines and headaches, and sciatica. Over the past 12 years, the Center's reputation for clinical excellence has grown based on the exceptional care the staff provides. All are welcome—as Dr. Bodnar says, "It's a family atmosphere."
About Brian Bodnar, DC
Dr. Bodnar had been serving the Alexandria, VA community as a chiropractor since 1997. He holds a Doctorate of Chiropractic from Palmer College of Chiropractic and a B.S. in Biology and Chemistry from St. Vincent College. Dr. Bodnar specializes in treating back pain, neck pain and joint pain from chronic conditions as well as sports injuries, auto injuries and work injuries. He and his team use a combination of techniques to bring relief to patients suffering from headaches and migraines, fibromyalgia, carpal tunnel syndrome, sciatica and whiplash.
About Bodnar Chiropractic Center
The Bodnar Chiropractic Center was founded in 2002 to bring together top specialists from across different healthcare specialties with the idea that a holistic approach and coordinated care lead to the best possible outcomes for patients. In addition to chiropractic care, the Center offers massage therapy, physical therapy, reflexology, acupuncture, herbal medicine and nutritional counseling as well as structured exercise and stretching programs.
Bodnar Chiropractic Center
6969 Richmond Highway
Alexandria, VA 22306
(703) 721-0500
http://chiropractor-alexandria.com
Follow Bodnar Chiropractic Center on Facebook.