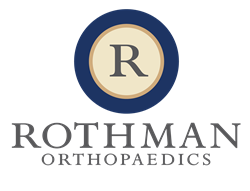 His strong passion for providing high level care for his patients in the Orlando market plus his commitment to evidence-based medicine makes him a natural fit for the model we are building in Central Florida.
ORLANDO, Fla. (PRWEB) October 20, 2020
Rothman Orthopaedic Institute, shortly after the announcement of a long-term partnership with AdventHealth—is pleased to announce Dr. Alfredo Arrojas, total joint reconstruction surgeon, has joined its team. Dr. Arrojas' signing is a part of a growing list of subspecialized, fellowship trained physicians that will help lead the expansion into this market for the internationally-recognized orthopaedic practice.
"We are very excited to welcome Dr. Arrojas to the Rothman Orthopaedics family," said Dr. Alexander R. Vaccaro, M.D., Ph.D., MBA, President of Rothman Orthopaedic Institute, Richard H. Rothman Professor and Chairman of the Department of Orthopaedics, and Professor of Neurosurgery at Thomas Jefferson University and Hospitals. "His strong passion for providing high level care for his patients in the Orlando market plus his commitment to evidence-based medicine makes him a natural fit for the model we are building in Central Florida."
"I am a firm believer in Rothman's core values of quality driven care," says Dr. Arrojas. "Rothman Orthopaedics will bring a paradigm shift to Central Florida changing the primary focus to quality instead of volume. I truly believe that patients treated within a subspecialized practice, should be treated by those individuals best skilled to take care of each patients individual issues. If our top priority is providing top-notch orthopaedic care to patients, all other aspects of treatment and service will fall in line."
Dr. Arrojas joins Rothman Orthopaedics after previously serving as an associate for a successful practice in the Kissimmee and St. Cloud, FL markets. He attended medical school at Drexel College of Medicine in Philadelphia; completed his residency at Palmetto Health/University of South Carolina-Orthopedic surgery, where he was awarded "Senior Resident of the Year" and "Resident Research of the Year;" and his fellowship at The CORE Institute Phoenix, AZ - Joint Reconstruction.
Within his specialty, Dr. Arrojas, a bilingual speaking surgeon, performs various procedures of the total joint including direct anterior total hip arthroplasty and robotic assisted total hip & knee arthroplasty. He is passionate about providing quality, compassionate care and treating every one of his patients as if they were a part of his family.
Until Rothman Orthopaedic practice sites open in early 2021, Dr. Arrojas through Rothman's partnership with AdventHealth, will treat patients beginning in November 2020 in an AHMG office in Oviedo, FL and operate in AdventHealth Winter Park.
Multiple physician agreements are being scheduled for release. These announcements will be a testament to the local and national interest from fellowship trained, subspecialized physicians who are committed to exceeding clinical quality and share the importance of academics and research interested in joining Rothman Orthopedics - Florida. For more information, please visit RothmanFL.com.
About Rothman Orthopaedic Institute:
Rothman Orthopaedic Institute is a world-leader in the field of orthopaedics providing communities in Pennsylvania, New Jersey, New York and most recently in Florida through its new partnership with AdventHealth. Rothman Orthopaedics provides high-quality, compassionate and affordable musculoskeletal care that is grounded in evidence-based medicine—the results of which will exceed expectations.
Rothman Orthopaedic Institute orthopaedists treat patients at 38 office locations, three of which include orthopaedic urgent care clinics. Rothman also has surgical privileges at 58 facilities across the tristate region. With experts in nine orthopaedic sub-specialties including spine, hip and knee, foot and ankle, shoulder and elbow, hand and wrist, sports medicine, physical medicine and rehabilitation, orthopaedic oncology and trauma, Rothman Orthopaedic Institute is recognized for excellence in clinical treatment methods, research, education and technology.
Consistently recognized as national and regional "Top Docs," Rothman Orthopaedic Institute is proud to be the official team physicians for the Philadelphia Eagles, Phillies, 76ers, the iconic Radio City Rockettes, The Big East Conference, as well as over 40 college and high school teams.
For more information about Rothman Orthopaedic Institute please call 1-800-321-9999 or visit http://www.RothmanOrtho.com.