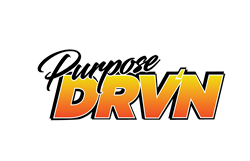 "I entered this space with the hope to empower parents with truths that will allow them to make better decisions in protecting their children from an injury that could change their lives forever, rather than focusing on their child's short-term athletic success."
WOODBURY, Minn. (PRWEB) October 17, 2018
Alicia Kali—Founder of the non-profit organization Purpose DRV'N as well as Founder and Chief Scientific Officer of Panacea Biomed—was named a Finalist in the Woman of the Year category in the 15th annual Stevie® Awards for Women in Business, and will ultimately be a Gold, Silver, or Bronze Stevie Award winner in the program.
The Stevie Awards for Women in Business honor women executives, entrepreneurs, employees and the companies they run – worldwide. The Stevie Awards have been hailed as the world's premier business awards.
Gold, Silver and Bronze Stevie Award winners will be announced during a gala event at the Sheraton New York Times Square Hotel in New York on Friday, November 16. Nominated women executives and entrepreneurs from the U.S.A and several other countries are expected to attend. The event will be broadcast on Livestream.
More than 1,500 entries were submitted this year for consideration in more than 90 categories, including Executive of the Year, Entrepreneur of the Year, Company of the Year, Startup of the Year, Women Helping Women, and Women Run Workplace of the Year.
Kali has made it her life's work to immerse herself in her studies, becoming an expert on the sympathetic nervous system and brain's shared biochemical drivers— which include the neurotransmitters dopamine, serotonin, and norepinephrine. As she delved further into her research she learned that a by-product of her work was resolution and prevention of concussion through a process called neurogenesis. Kali became increasingly aware that the market was heavily saturated with various products claiming to prevent or treat concussion; some were more obviously fake, while others she was able to quickly debunk. Moreover, Kali was made aware that children from low-income households are often more susceptible to concussion and post-concussion syndrome due to their higher propensity to have pre-existing conditions such as ADD, anxiety, and depression—a finding demonstrated by Dr. Robert Cantu, a leading neurosurgeon at Boston University and spokesperson for the Concussion Legacy Foundation. Frustrated with this troubling finding and the lack of information surrounding effective treatment options for concussed patients, Kali felt it necessary to step into this space to share her findings and work for the benefit of those in need, thereby founding Purpose DRV'N.
"Often through peer pressure or desire to please a coach, young athletes push to play through head injuries like concussions with no regard for the potential longer term damage, such as post-concussion syndrome —this is why 80% of concussions go unreported," says Purpose DRV'N Founder Alicia Kali. "As a sports mom and a patient who was formerly diagnosed with post-concussion syndrome, I entered this space with the hope to empower parents with truths that will allow them to make better decisions in protecting their children from an injury that could change their lives forever, rather than focusing on their child's short-term athletic success."
Finalists were determined by the average scores of more than 200 business professionals around the world, working on five juries. Their scores will also determine the Gold, Silver, and Bronze Stevie Award placements that will be revealed at the 15th annual awards dinner and presentations in New York.
This year's Stevie Awards for Women in Business event will be complemented by a new one-day educational and networking event called the Women|Future Conference, also at the Sheraton New York Times Square Hotel on November 16.
"In its fifteenth year, the Stevie Awards for Women in Business received a record number of nominations. With the new Women|Future Conference preceding the announcement of winners on November 16, it will be a day to celebrate the achievements of working women around the world," said Michael Gallagher, founder and president of the Stevie Awards. "We're looking forward to recognizing the Stevie Award winners next month."
Details about the Stevie Awards for Women in Business and the list of Finalists in all categories are available at http://www.StevieAwards.com/Women.
About Alicia Kali
Alicia Kali is the Founder of Purpose DRV'N as well as Founder and Chief Scientific Officer of Panacea Biomed—a neurobiologics company focused on neurogenesis via nutraceutical development. Kali delivers work that has been hailed as the most important discovery in the history of medicine, by her expertise in the sympathetic nervous system and brain and their role in overall health, a notion with far-reaching benefits for generations to come. Poised to disrupt multiple industries with its breakthrough findings, Panacea Biomed bridges the gap between the nutritional supplement and pharmaceutical industries. Fascinated by the concept of neuroregeneration and neurogenesis, Kali began her independent research at the age of 19 and has since been embraced by both the scientific and medical communities as the premier global expert on the sympathetic nervous system and brain's shared biochemical drivers—dopamine, norepinephrine, and serotonin as well as having been called the best in the world on the matter of the biochemical nature and neuro recovery of concussion. For additional information on the science behind Panacea Biomed's product range and to learn more about Alicia, please visit http://www.panaceabiomed.com.
About The Stevie Awards
Stevie Awards are conferred in seven programs: the Asia-Pacific Stevie Awards, the German Stevie Awards, The American Business Awards®, The International Business Awards®, the Stevie Awards for Great Employers, the Stevie Awards for Women in Business and the Stevie Awards for Sales & Customer Service. Stevie Awards competitions receive more than 10,000 entries each year from organizations in more than 70 nations. Honoring organizations of all types and sizes and the people behind them, the Stevies recognize outstanding performances in the workplace worldwide. Learn more about the Stevie Awards at http://www.StevieAwards.com.