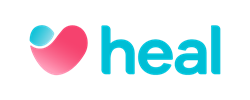 This partnership is truly first-of-its-kind and we're proud to work with Alignment Healthcare to create, what we believe to be, the gold standard of Medicare Advantage partnership programs.
LOS ANGELES (PRWEB) October 24, 2019
Heal, the market leader in doctor house calls, today announces Alignment Health Plan members in select cities throughout Los Angeles and Orange Counties (California) can now select licensed, board-certified Heal doctors for primary care. Through the combined power of Alignment's innovative Medicare Advantage plan and Heal's award-winning primary care delivery, these two powerhouses are partnering to deliver end-to-end proactive primary care to patients.
"This partnership is truly first-of-its-kind and we're proud to work with Alignment Healthcare to create, what we believe to be, the gold standard of Medicare Advantage partnership programs," said Nick Desai, Heal co-founder and CEO. "Together, we're offering the most coordinated, proactive end-to-end care to Medicare Advantage patients – especially those who struggle finding convenient options for primary care. We're pleased Alignment Healthcare shares Heal's commitment to put patients and providers first and that we see eye-to-eye with how technology can make healthcare better for seniors, while lowering costs, offering more services, creating ease of use, and bettering care coordination."
As of today, members of Alignment Health Plan in Los Angeles and Orange Counties can use the Heal app to choose a primary care provider, book regular appointments with a Heal doctor within a two-hour window, and utilize the power of the Heal Hub for remote monitoring. Heal primary care doctors will provide primary, preventive, sick care and urgent care from the privacy, comfort, and convenience of the patient's home. While in the home, Heal doctors have the opportunity to assess the patient's home environment and social determinants of health, review medications and evaluate the patient's physical health, to ensure they deliver precise, personal care plans, customized based on a patient's complete health history, medication status, diet, lifestyle and home health environment.
Heal doctors are fully equipped to care for any issue typically seen in a doctor's office or urgent care facility without requiring patients to travel to the location, sit in a waiting room for, on average, 45 minutes, only to meet with their physician for seven minutes in a rushed appointment. Heal doctors may spend 35 minutes to two hours with each patient, deliver personalized, old-fashioned, high-quality care, and identify environmental and social determinant issues that impact patient health and wellness.
Additionally, all Medicare-eligible individuals who live in Los Angeles and Orange counties will have the option to select one of Alignment's plans – with exclusive access to its ACCESS On-Demand Concierge program and black card during Medicare's annual election period, October 15 through December 7, 2019. Available only to Alignment Health Plan members, the ACCESS On-Demand Concierge program provides round-the-clock access to a board-certified doctor by phone or video, a dedicated concierge team, and a special black card that can be used as a debit card to buy eligible items at more than 50,000 retailers across the country.
"Today's seniors need – and deserve – a simplified process, with coordinated care that addresses their ever-evolving health issues," said Dawn Maroney, consumer president at Alignment Healthcare. "We're pleased to expand our in-home physician care options so more of our members can experience the convenience of receiving primary care in the comfort of their own home. With Heal in our network, more of the seniors we serve have immediate and easy access to in-home primary care for their wide-ranging needs, providing peace of mind, simplicity and a greater overall health care experience."
Heal is available 8:00 a.m. to 8:00 p.m., seven days a week, 365 days a year. In less than four years, Heal has grown to provide house calls across California, Atlanta, and Washington, D.C./Northern Virginia, and has reduced unnecessary emergency room and urgent care visits by up to 71 percent. Heal has also reduced hospitalization by 28 percent. In 2019, Heal will perform more than 100,000 house calls, averaging an estimated $53.7 million per year in overall healthcare cost savings, propelling a growth rate of 310% over the last 12 months. Alignment members living in Anaheim, Downey, Fullerton, Montebello, Placentia Linda, and Whittier can now benefit from this unrivaled availability and opportunity for high-quality care.
Alignment members can choose a Heal doctor as a primary care provider by calling their Alignment On-Demand Concierge at 1-833-AHC-ACCESS (1-833-242-2223), TTY 711, 24 hours a day, seven days a week. Appointments to see a Heal doctor, in-home, can also be made by phone by calling 1-844-644-4325 or on the web at https://heal.com/.
About Alignment Healthcare
Alignment Healthcare is redefining the business of healthcare by shifting the focus from payments to people. We've created a new model for healthcare delivery that cuts costs and improves lives by unraveling the inefficiencies of the current system to drive patients, providers and payers toward a common goal of wellness. Harnessing best practices from Medicare Advantage, our innovative data-management technology allows us to commit to caring for seniors and those who need it most: the chronically ill and frail. With offices and care centers across the country, Alignment Healthcare provides partners and patients with customized care and service where they need it and when they need it, including clinical coordination, risk management, and technology facilitation. Alignment Healthcare offers health plan options to California residents through Alignment Health Plan, and partners with select health plans in North Carolina and Florida to help deliver better benefits at lower costs. For more information, please visit http://www.alignmenthealthcare.com.
About Heal
Heal is bringing technology innovation to re-humanize the practice of medicine in a way that is fulfilling for doctors and patients alike. Offered throughout Atlanta, Georgia; California, New York, Northern Virginia, and D.C., we believe in making healthcare a more personal and convenient experience by creating a more efficient doctor's office in your home, that inevitably improves healthcare outcomes. Through the touch of an app or a click on our site, a highly-vetted, qualified medical doctor will arrive at your door, twelve hours a day, 365 days a year.
Heal is in-network with all major PPO insurance companies in California, and New York, as well as Medicare, and will soon be in-network with insurers across the country. Heal investors include Fidelity ContraFund, Jim Breyer, the Ellison Family, Lionel Richie, and others. For more information, please visit http://www.heal.com/. Follow us on Twitter, Facebook or Instagram.