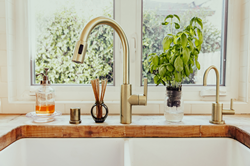 "Our partnership with the Home Shopping Network is an exciting way to offer consumers on a broader scale a product that fits their mindful lifestyle." - alio Founder and CEO, Adam Bell
SAN MARCOS, Calif. (PRWEB) November 13, 2019
Households and offices around the world will soon get to enjoy a fresh solution for unwanted odors as alio prepares to make its debut on the Home Shopping Network.
Alio is a pioneering brand in the air care space, offering odor-neutralizing products with just a hint of fragrance. Their Oil-Free Reed Diffusers are crafted without harsh chemicals and used without oils, sprays, electricity, or flames.
"We are very excited that more people, and particularly millennials, are making the switch to more responsible products in all facets of their life," explained alio founder and CEO, Adam Bell. "Our partnership with the Home Shopping Network is an exciting way to offer consumers on a broader scale a product that fits their mindful lifestyle."
Here's a little bit more about alio's Oil-Free Reed Diffusers, which will be showcased on the network:

Each set comes with a modern vase and 15 reeds
Reeds are produced from wood resin, which is locally sourced from sustainably managed forests
Odor neutralizing molecules attract and absorb unwanted odors
Non-spillable oil-free design for kid and pet peace of mind
Can be used to neutralize odors in any room of the house
Available in 5 light scents: Fresh Linen, Holiday Home, Lavender Chamomile, Vanilla Bourbon, and Vanilla Bean Cupcake
Reeds last 30-45 days
Includes 2 signature alio vases + 2 sets of 15 reed diffusers
To learn more about alio's products or to purchase one today, visit http://www.hsn.com.
For media related inquiries, Leah@teamchicexecs.com
About
Alio has been family owned and operated for over three generations with a simple goal of creating fresh odor neutralizing products that are processed using trees from sustainably managed forests.
Leah Cybulski
ChicExecs PR
708.426.8730