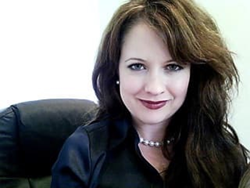 METAIRIE, La. (PRWEB) August 01, 2018
Proving that we rise stronger from the struggles we face, LeNae Goolsby took the personal and professional challenges she was experiencing and rose anew. After realizing she was watching a prime-time series, aptly named Revenge more as a type of wish fulfillment than for entertainment, LeNae decided that she was going to change not just her state of mind, but her life's trajectory.
Today, in addition to her role as co-founder and Practice Administrator of Infinite Health Integrative Medicine Center, an elite boutique integrative practice with a niche focus on health optimization, longevity & regenerative medicine, LeNae offers both individual and group coaching, is a sought after public speaker, and has authored "Marijuana, Hemp and Your Health 101," co-authored "Empowered Medicine: Harnessing the Infinite Laws of the Universe for Optimized Health," as well as co-authored, the #1 Amazon Bestselling, "Empower Your Life: Discover Your Strengths, Release Your Fears, Follow Your Heart." Over the course of her interview series, LeNae will be delving further into this with our listeners.
Please check back with All Business Media FM on Friday, August 3rd at 2:30 P.M. EST for the second scheduled interview with LeNae Goolsby, author, public speaker, and empowerment coach. For more information on products and services offered, please visit her website http://www.LeNaeGoolsby.com. For more information about Infinite Health Integrative Medicine Center, visit http://www.YourInfiniteHealth.com
Ms. Goolsby's future interviews will be on 8/3/2018, 8/17/2018, 8/31/2018, and 9/7/2018, all at 2:30P.M. EST.
#####