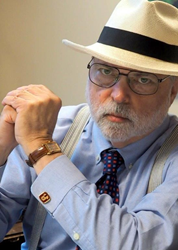 In this world, the employer is certainly not looking for cheap labor.
Raleigh, NC (PRWEB) May 16, 2017
Immigration policy expert John L. Pinnix, a founding member of the Raleigh, NC, law firm Allen & Pinnix, P.A, has challenged recent attacks on H-1B professional visas by "60 Minutes," and expressed concern regarding the future course of business immigration policy by the Trump Administration. Pinnix, a past president of the American Immigration Lawyers Association (AILA), took issue with a recent "60 Minutes" story that profiled six U.S. workers who claim their former employers, including the Walt Disney Company, required them to train their own H-1B replacements.
Writing in N.C. Lawyers Weekly, Pinnix noted that the replacement workers came from so-called "bucket shops," consulting companies that attempt to sponsor thousands of entry-level H-1B workers and contract them out to U.S. companies. The show pointedly noted that 70% of all H-1B visas "go to India." In 2016 a Florida court dismissed the U.S. workers' civil suit (U.S. District Court, Middle District of Florida, Orlando Division, Leo Perrero v. HCL America, Inc. and Walt Disney Parks and Resorts U.S., Inc., Case No: 1:16-cv-112-Orl-31TBS).
"The show profiled actual and potential abuses which are anecdotally dramatic and truly tragic to the individual victims," said Pinnix. "However, it failed to put the story in the perspective of the overall economy. For instance, the American Immigration Council cites research indicating that an increase in H-1B visas could create an estimated 1.3 million new jobs and add around $158 billion to the GDP by 2045."
Pinnix maintains that there is a tremendous disconnect between "bucket shops" filed for literally a handful of large employers and the cases filed on behalf of tens of thousands of other American employers. The latter are for teachers, architects, veterinarians, academicians, scientists, medical professionals, engineers, and other professional occupations sponsored by small, and not so small, U.S. businesses and institutions.
"In this world, the employer is certainly not looking for cheap labor," stressed Pinnix. "Federal regulations require that the employer pay the legitimately determined prevailing wage set by the U.S. Department of Labor, and the employer must pay all preparation and filing expenses. If not for the very real shortage of U.S. professional workers, U.S. employers would rarely go to the substantial added expense of sponsoring foreign national professional workers."
Pinnix further warns that given the background of Trump's appointees, there is little hope that the administration will support positive enhancements of the H-1B program, as his inner circle is populated by immigration restrictionists and lacks voices representing the business immigration community. Emphasizing he is speaking for himself and not AILA, Pinnix believes there is a growing awareness that if the H-1B program is to survive, it is time to consider creating another type of visa with enhanced oversight for the comparatively few businesses currently using H-1B professionals for outsourcing work.
"If the Administration truly puts 'America First' it should support laws that bring the best and the brightest to our shores, help U.S. businesses in their quest for professionals who are in short supply and facilitate the transformation of local economies across the nation," concluded Pinnix, who emphasised that he was speaking for himself and not AILA.
About Allen & Pinnix, P.A.
The Raleigh, NC-based immigration attorneys of Allen & Pinnix, P.A. have practiced immigration law for almost 40 years and have represented thousands of individuals in immigration matters, including employment-based immigration, U.S.citizenship/naturalization and deportation and removal proceedings. For more information about Allen & Pinnix, please call (919) 755-0505, or visit http://www.immigration-naturalization-law.com. The law office is located at 1101 Oberlin Road, Suite 102, Raleigh, NC 27605.
For media inquiries, please call 805.650.6121, ext. 361