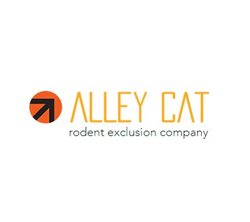 OAKLAND, Calif. (PRWEB) February 25, 2020
Alley Cat Corp., a notable leader in rodent exclusion in the East Bay, today announced its new branch in San Francisco, SF Rodent Control. As a leading supplier of high-quality rodent proofing services in the East Bay, Alley Cat Corp.'s maturation now includes the greater San Francisco landscape. This new development accommodates the San Francisco consumer demand, reinforces the diamond certified company's accelerated growth and its continued vested interest in rodent exclusion technology.
The expansion improves internal and external company operations creating increased efficacy for the Bay Area at large. SF Rodent Control maintains the standard of superior quality much like its predecessor, abstaining from the use of poisons or toxic chemicals when performing their services. Ensuring safety and health for East Bay residents has always been of top priority for the company and they are pleased to provide paramount service and expertise to the San Francisco population.
"We're very transparent with our clients throughout every step of their projects, which they really appreciate. By clearly explaining their options, answering their questions and listening to their concerns, we're able to help them make the right decisions for their homes. This transparency is also included in speaking out on our internal business expansions. It's important for clients to know that the same quality service they receive in the East Bay will be delivered in San Francisco," said CEO, Niv Goldman.
For more information, please visit: http://www.sfrodentcontrol.com/about and http://www.sfrodentcontrol.com/blog.
About:
Alley Cat Corp. & SF Rodent Control are independent, family-owned and local rodent exclusion companies based in Oakland and San Francisco, CA. We proudly service all of the greater Bay Area, focusing on helping residents live in a rat and mice free environments. Our services include rodent control, pest prevention, rodent removal and clean-up, attic cleaning and attic decontamination.
Contact Details:
Alley Cat Corp.
8120 Capwell Drive
Oakland, CA 94621
(510) 277 – 3303
alleycatusa.com
SF Rodent Control
1390 Market St., Suite 200
San Francisco, CA 94102
(415) 226 – 0600
sfrodentcontrol.com
Source: Alley Cat Corp.
###