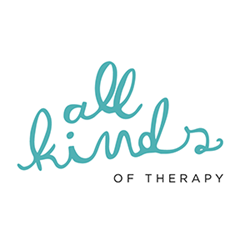 over 85,000 people visited the website in 2018
SALT LAKE CITY (PRWEB) January 22, 2019
All Kinds of Therapy (AllKindsofTherapy.com) revealed today that over 85,000 people visited the website in 2018, a 70% increase compared to 2017. Eighty-seven percent of the total were new visitors to the website and found the website through Google Organic Search. The website is an advertising-based directory that provides impartial facts about the Family Choice Behavioral Healthcare Industry and Substance Abuse Industry.
This industry is fueled by families paying "out of pocket" for their troubled teen or young adult to receive treatment for anxiety, depression, trauma, substance abuse, or other emotional or behavioral challenges. All Kinds of Therapy directory includes treatment or intervention types like wilderness therapy programs, varying levels of residential treatment (pre-teen, teen or young adult), supportive Gap Year experiences, professional referents that assist with the treatment planning, and in home services like family coaching.
"An important aspect about the explosive number of visitors in 2018 is that the average length of stay on the website hovered at 2 min 15 seconds," said Jenney Wilder, founder of All Kinds of Therapy. "The bounce rate did not increase and this means that visitors come for the facts about treatment and stay for the facts about treatment programs in order to educate themselves about potential treatment options.The website educates visitors about the varied treatment models, approaches, locations, etc. All Kinds of Therapy's website directory produces a series of blogs, and also a monthly industry newsletter, All Kinds of News. In 2018 All Kinds of Therapy also added a jobs section to support the constant need for inquiring clinicians and professionals to investigate and join this life-changing industry."
AllKindsofTherapy.com is a customized website for a sophisticated consumer. It is a place for young adults and families to search and compare treatment modalities, compare the facts among treatment options, and to become better-informed consumers as they make decisions about important issues for themselves and their loved ones.
About All Kinds of Therapy
Launched in 2015, All Kinds of Therapy is located in Salt Lake City, UT. An advertising based online directory of treatment options focuses on Family Choice Behavioral Healthcare, substance abuse industries and supportive Gap Year programs for troubled teens and young adults, providing the ability to 'search and compare' and the ability to 'favorite' treatment options. The website allows consumers to review treatment models, different intervention types in and out of the home that are available in the United States, Puerto Rico and Costa Rica. AllKindsofTherapy.com also provides a monthly newsletter, jobs listings and a curated blog that compliment the user experience.