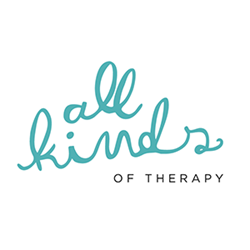 Every stage of the recovery process is crucial for a student, including the transition from a therapeutic environment into a mainstream school. Small boarding schools offer subtle but critical structures to ensure student success
PORTLAND, Maine (PRWEB) September 23, 2020
These initial boarding schools are all nationally accredited for their academics and are non-profit boarding schools. The boarding schools who are partnering with allkindsoftherapy.com are primarily focused on being a boarding community with few, if any, day students. Adding traditional boarding schools to All Kinds of Therapy furthers the mission of providing the facts in an easy to understand way for parents investigating the continuum of care for teens and young adults in treatment. "Google reported in 2019 that 7% of daily searches are healthcare-related and families who are searching for niche information about teen treatment and young adult treatment are staying for 2 minutes to find the facts on allkindsoftherapy.com," said Jenney Wilder, M.S.Ed., owner of the website.
According to the Association of Boarding Schools, there are 198 traditional boarding schools in the United States. There is a subset of boarding schools that entertain the application of a student who successfully completed a treatment program. This cohort of schools has smaller student populations, intentional ways of creating a community for their whole school, and sometimes have an expert clinician or specific diagnosis that transition or integrate into their community. These specialized boarding schools utilize strong Advisor/Advisee relationships, small classes, and various other types of academic and emotional supports to assist all their students' continued success and growth. "Listing our facts on allkindsoftherapy.com's new section for specialized boarding schools allows us to connect with a valued demographic among our prospective students and families," said Matthew Woodhall, Head of Woodhall School in Connecticut. He went on to explain, "Students who have made demonstrable progress in a therapeutic milieu, possess a keener self-awareness and freshly developed coping skills, which in turn provide a solid foundation for them to build upon their personal, academic, and co-curricular success in our school community."
"Every stage of the recovery process is crucial for a student, including the transition from a therapeutic environment into a mainstream school. Small boarding schools offer subtle but critical structures to ensure student success, and parsing out these characteristics cannot always be found in most online directories or school-based websites," said Holly McGlennon Treat, M.Ed., Director of Boarding School Advising at The Bertram Group in Westport, CT. Allkindsoftherapy.com provides easy to understand information that will help families compare all levels of treatment to transition programming for teens and young adults. The therapeutic process is not a straight line. Whether a parent is searching online for the the right clinician, intervention, family coach, therapeutic consultant, psychologist, takes time and trust to go through the process.
###
About All Kinds of Therapy
Launched in 2015, allkindsoftherapy.com is a web-based platform that focuses on interventions, assessment, and varying types of treatment to transition programming for ages 30 and under. All the advertisers on the website must answer revealing facts about their treatment model, clinicians' training, licensing, etc, and offer a level of transparency, unlike any other online treatment, boarding school, or professional directory. The web platform allows the visitor to compare side-by-side, residential options, boarding schools. The professionals listed in the 'Expert section' are parent coaches, tele-therapy, tele-assessment, therapeutic consultants who reveal details about their practice. The monthly blog allows parents to learn the questions to ask when hiring professionals or enrolling their child and gather a greater understanding of a dynamic Family Choice Behavioral Healthcare industry.