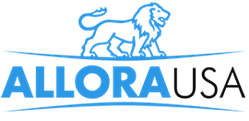 "Although DIY may be alluring as it is much cheaper upfront, if you are not experienced, you may make potentially dangerous and costly mistakes."
STERLING, Va. (PRWEB) March 29, 2021
Allora USA has announced the release of their newest article: Tips for Remodeling a Bathroom. The article discusses how to plan the remodeling process whether by DIY or contractor.
"Choosing to hire a professional contractor is a way for you to get started with a remodeling job in less time" as stated in the article. The article then points out that "Although DIY may be alluring as it is much cheaper upfront, if you are not experienced, you may make potentially dangerous and costly mistakes."
Allora USA also highlights the best ways to budget for a bathroom remodel. It also discusses features and amenities that you can add to the remodel such as types of lightning and fixtures.
To learn more about bathroom remodels, visit Allora USA here.
About Allora USA:
The cost of renovating your kitchen or bathroom to be American with Disabilities Act Compliant can be both a costly and overwhelming project to undertake. That's why we at Allora USA understand that you are expecting results that last a lifetime. With that in mind, we provide products that cater to your needs.