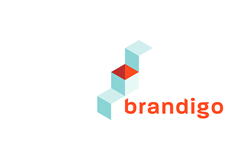 Brandigo offers a smarter and more effective approach to business performance and growth using brand as the driver
Newburyport, MA and Shanghai, China (PRWEB) May 16, 2017
Aloft Group and Adsmith China announced today that the two companies have merged to form Brandigo. The newly formed company will focus on their clients' global brand strategy that powers business performance and drives domestic and international sales through a data driven approach.
Brandigo\North America is based north of Boston in Newburyport, Massachusetts and Brandigo\China is based in Shanghai.
"Brandigo offers a smarter and more effective approach to business performance and growth using brand as the driver," said Matt Bowen, president of Brandigo\North America. "Our work starts with companies upstream at the point of differentiating their business and their models, all of which makes the downstream marketing much more effective. Smarter brands lead to smarter marketing and faster growth."
"It has never been more vital not only for marketing, but for the entire organization, to make their brand their most important asset," said Mike Golden, president of Brandigo\China. "Brandigo is a forward-looking firm that is based on the convergence of data-based insights and analytics, creativity, business acumen, innovation, and proprietary tools and technology that ties all the pieces together in a way no other company has."
Opportunities for China and the U.S.
China still represents an enormous opportunity for growth for Western companies. To date much of the market growth has focused on consumer products, but as China's middle class and domestic business economy continues to grow new and unprecedented opportunities exist for B2B technology companies. Conversely, Chinese brands, either by merger or acquisition or market expansion, are moving into the West. Brandigo focuses on brands in both directions.
Brandigo\North America will continue to expand upon their deep expertise in the health technology and merger and acquisition markets, while building upon the new approach to make it even more dynamic.
Brandigo's motivation
"We made the change to join forces because we saw an opportunity to define ourselves differently as we know business performance begins with the brand," continues Bowen. "Large management consultancies are moving downstream closer to traditional ad agency models and offerings, and ad agencies and networks are attempting to migrate upstream to take a more strategic advisory role. We're not trying to migrate in either direction as we've authentically been in that sweet spot for years."
Golden adds "Now we can expand upon that deep knowledge and expertise in innovative ways and create our own 'industry,' our own space that's not dictated by the way that business has operated in the last 75 years."
History
Aloft Group, founded by Bowen, was formed in 1996 as a brand strategy, strategy-organization alignment and marketing communications firm. Adsmith China, founded by Golden, was formed in 2004, and has focused on top-level strategy and consultation for China marketing, and implementation of full service marketing. Both Aloft Group and Adsmith China are members of the E3 Global Agency Network, of which Brandigo will continue to be an anchor member.
For more information about Brandigo, please visit http://www.Brandigo.com
About Brandigo
Brandigo is a global brand strategy and market growth firm that powers business performance through a market insights and data-driven approach that unifies vision, business strategy, brand strategy, and marketing execution. Brandigo helps transform organizations into market leaders by uncovering distinct, research-based strengths, overcoming perceived weaknesses, and aligning organizational architectures. Brandigo is based north of Boston in Newburyport, MA and in Shanghai. For more information, please visit http://www.Brandigo.com
###