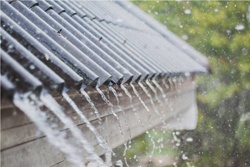 Our growth is and always has been centered around making people feel more secure in their homes.
Lake Zurich, Illinois (PRWEB) April 18, 2017
This month, bonded and trusted Aloha Construction, Inc looks forward to yet another roofing and siding season with many areas in Northern Illinois already having dealt with extremely dangerous hail, high winds, and storms. Since opening their doors, the local siding contractors and roofers have seen positive growth. Now proudly serving all of Illinois/Southern Wisconsin and with a new website meant to get homeowners expert help in less clicks, Aloha Construction, Inc. looks to fulfill their promise of building quality homes through the launch of an interior restoration service set to be announced early May.
David A. Farbaky, President/CEO of Aloha Construcion, Inc., says, "In 2013, we were so ecstatic about having completed 7000 projects in the State of Illinois. We broke 20,000 this year. In 2015, we were focused on providing quality service to the people of Southern Illinois through our [at the time] new Bloomington office. It's since taken on almost as big a workload as our Lake Zurich
location."
This year is all about making life easier for the residents of the Midwest says Farbaky: "Our growth is and always has been centered around making people feel more secure in their homes. Continuing down that path, we are proud to announce a new branch of the Aloha Builds network. One that will focus on interior restoration, remodeling kitchens, bathrooms, basements, water extraction, natural disaster aide, and clean-up!"
Farbaky adds, "While we've provided remodeling services since [opening in] 2008, it was really just something we offered homeowners our team was already working with in passing. Having done hundreds of kitchen and bathroom remodels since then, we feel we are ready to put a standalone team of experts out in the field."
The plan is for this new brand to launch early May with an office near their Lake Zurich Headquarters.
For more information and to stay up to date with the announcement, stay tuned to Aloha Construction's website; specifically their local roofing news section.
ABOUT ALOHA CONSTRUCTION, INC.
Aloha Construction, Inc. is a family-owned company of bonded and insured General Contractors providing services for all of Illinois and Southern Wisconsin. They proudly assist those in Lake, McHenry, Cook, and DuPage counties via their Lake Zurich location and in the McClean, Peoria, Washington, Tazewell, and Champaign Counties via their Bloomington office.
With over 18,000 completed projects in Gurnee, Grayslake, Round Lake, Lake Villa, Mundelein, Lake Zurich,Round Lake Beach, Vernon Hills, Libertyville, Lindenhurst, Palatine, Wauconda, Hoffman Estates,Bloomington, Normal, Peoria, Washington, Pekin, Morton, and Mahomet; they've got the Midwest covered.
To learn more about Aloha Construction, please visit their new website alohaconstructioninc.net. Call 847 540 7711 for an free expert roof inspection.
Being roofers who finance, Aloha Construction, Inc. is fully licensed and insured and offers a 10 year craftsmanship warranty.
###