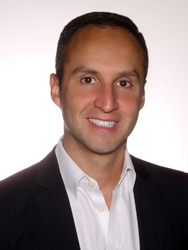 Alonso's professional experience draws from intricate international investment planning, and he exudes the altruistic and entrepreneurial spirit that's core to this organization.
Washington, DC (PRWEB) October 11, 2016
The MPOWER Financing team continues to grow with the hiring of Alonso Garza as the new Chief Investment Officer. This executive hire adds to MPOWER's leadership team, signaling an emphasis on both short- and long-term investment strategies.
"As we look to the future, it's important to bring on team members who share our passion and mission," said MPOWER CEO and Co-Founder Manu Smadja. "Alonso embodies the MPOWER culture. His professional experience draws from intricate international investment planning, and he exudes the altruistic and entrepreneurial spirit that's core to this organization. We're fortunate to have him, and are looking forward to leveraging his expertise as we continue to grow."
Most recently, Alonso spent 12 years with Goldman Sachs, where he worked with Latin American corporations on balance-sheet hedging strategies as well as with Latin American family offices on global investment strategies. With Alonso's guidance, the latter portfolio grew from a conceptual idea into a concrete $300 million in assets, generating revenues of upwards of $4 million.
Prior to Goldman Sachs, Alonso served as the founder and CEO of the Junior Achievement Chapter of Monterrey Mexico, a still-thriving education-focused non-profit, whose mission is to develop the entrepreneurial spirit in students.
Alonso holds a Master of Business Administration from the Massachusetts Institute of Technology, as well as a Bachelor of Arts in Economics from the University of Pennsylvania.
"I'm thrilled to be joining such a dedicated team," said Alonso. "The next few months will set the stage for MPOWER's future. I look forward to helping increase access to education for high-potential students."
As Chief Investment Officer at MPOWER, Alonso will oversee the debt capital side of the business, where his responsibilities include managing debt capital raises, investor relations, and MPOWER's funding facilities. Working closely with Lana Bronipolsky, MPOWER's Vice President of Finance and Chief Financial Officer, Alonso will strengthen the company's financial holdings.
This hire comes on the heels of strong growth for MPOWER. Over the past several months, the company has introduced numerous business and university partnerships, and loan volume continues to climb. This momentum has been met with key hires and additional job openings. In addition to Alonso, MPOWER recently hired Renee Suryan, a former SoFi executive, as Director of University Relations, and is currently interviewing for several open positions, including the senior roles of Vice President of Credit Analytics and Vice President of Financial Operations, among others.
For more information on MPOWER and open positions, visit mpowerfinancing.com.
###
About MPOWER Financing
As a Public Benefit Corporation, MPOWER removes financial barriers to higher education in the U.S. by working with investors and universities to lend to high-potential students who are left out by traditional banks. In addition to providing students with access to the financial resources necessary to attend and complete college, MPOWER builds students' credit histories, provides them with personal finance education, and offers gateway financial products to prepare them for life after college. For more information, visit mpowerfinancing.com, or follow MPOWER on Twitter, Facebook, and LinkedIn.