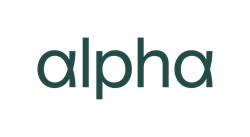 "As COVID-19 cases continue to spike across the United States, Alpha Medical is proud to be one of the first telehealth companies to expand its resources to help those battling this virus," says Gloria Lau, Co-founder & CEO.
PALO ALTO, Calif. (PRWEB) January 19, 2022
Alpha Medical, a virtual primary care group that empowers women to take control of their healthcare by offering a medical team specifically trained for a woman's unique needs, announces a new product offering. Starting today, Alpha's integrated women's health platform and its team of trained providers will prescribe PAXLOVID™, an investigational medication used to treat mild-to-moderate COVID-19 in adults and children 12 years of age and older, and are at high risk for progression to severe COVID-19, including hospitalization or death, under a EUA.
According to Pfizer, the drug manufacturer, use of PAXLOVID™ reduces the risk of hospitalization or death by 89 percent in trials. With the rapid transmission of the Omicron variant, cases have surged in recent weeks. Yet there is still a vast shortage of doctors and medical staff to treat, diagnose, and prescribe medication to patients. With the likelihood of PAXLOVID™ being difficult to access, it is Alpha's hope that their proven asynchronous telehealth platform and team's dedication to making primary care accessible for women, will help. The platform will also feature a custom locator tool on the site to help point patients to their nearest pharmacy with inventory.
"As COVID-19 cases continue to spike across the United States, Alpha Medical is proud to be one of the first telehealth companies to expand its resources to help those battling this virus," says Gloria Lau, Co-founder & CEO. "It was critical for us to act quickly here as we fully recognize the need for women, now more than ever, to get speedy access to telemedicine visits and prescriptions. We're prepared to continue our mission of helping our patients through these unprecedented times with highly accessible medical resources."
Alpha Medical, whose services are available in 49 states plus DC and treat over 60 conditions with their virtual PCP offering, continues to fulfill its mission to bring convenient, affordable, and accessible medical care, medications, and resources to its patients. Following the FDA ruling to authorize the emergency use of PAXLOVID™, Alpha providers are now able to prescribe COVID-19 treatment when appropriate, to a patient's local pharmacy through their asynchronous telemedicine platform.
Also, given the supply shortage issues with PAXLOVID™, Alpha has built a custom tool that integrates with the country's supply database to identify nearby locations where the drug is in stock. Since Alpha offers continuity of care through dedicated providers that patients can return to with every visit, their personalized treatment plan can also take into account potential drug interactions and other pre-existing conditions that may affect their eligibility for PAXLOVID™.
To learn more about Alpha Medical and its initiatives, please visit https://www.helloalpha.com/.
To learn more about COVID-19, please visit https://www.cdc.gov/COVID19 or contact your local or state public health department.
ABOUT ALPHA MEDICAL
From birth control to menopause, from urgent care to chronic disease, Alpha offers a PCP-centric, whole-person care platform built for her that covers all of her virtual care needs. Each patient gets a dedicated PCP when she signs up, and the same provider cares for all of her primary medical needs online to ensure the continuation of care. All of Alpha's medical providers have been specifically trained in women's health. Our system anticipates her needs through data-driven proactive screenings, and we are built for cost-effective triage, prescription management, therapy, and referrals. The offering is available at a demonstrably lower cost than other virtual solutions on the market, helping much needed populations with high deductible plans or no insurance. We are here to rebuild the patient-provider relationship, and at the core of the offering is a dedicated PCP trained in women's health. We are here to destigmatize her needs by reshaping women's health, including reproductive, primary and urgent care, and mental health. We can bring about a more accessible, equitable system to care for everyone.
Media Contact
Kristen Mondshein
kristen@kmmcommunications.com