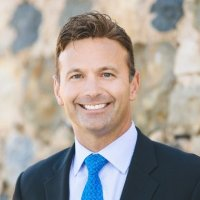 Statistical Arbitrage is considered one of the original quantitative alpha generators, and we believe the Clinton Group is one of the most preeminent managers in the space.
La Jolla, California (PRWEB) September 20, 2017
Liquid alternative investment veteran and founder of AlphaCore Capital, Dick Pfister, and his team have launched a new mutual fund to meet increasing demand for returns that offer diversification from traditional stocks and bonds. The newly launched AlphaCore Statistical Arbitrage Fund (Institutional Class: STAKX , is a daily liquid mutual fund which provides exposure to a statistical arbitrage strategy. Historically, such strategies have only been available in less liquid investment structures. AlphaCore can now deliver statistical arbitrage in a mutual fund, and has a long history of combining alternative strategies with traditional allocations. The strategy accessed is managed by the Clinton Group, Inc., a globally renowned investment firm founded by George Hall in 1991. The firm has a long track record in statistical arbitrage and is widely regarded as one of the best in this specialized quantitative arena.
The new fund is another avenue for investors to access AlphaCore's ability to source and deliver alternative investment solutions that can help diversify a traditional portfolio.
Statistical arbitrage ("Stat Arb") is a quantitatively driven trading strategy. The strategy seeks to exploit pricing movements across thousands of securities. One common form of the strategy is pairs trading (most commonly using highly liquid equities). The approach is rooted in rules-based decision making and can thus be applied in significant scale. Stat Arb demonstrates several attractive attributes for investors, including the potential to perform in challenging market conditions. Historically, the return characteristics have exhibited low correlation to traditional asset classes in addition to other alternative strategies. Additionally, the strategy exhibits a tendency to benefit in a rising volatility environment.
"Statistical Arbitrage is considered one of the original quantitative alpha generators and we believe the Clinton Group is one of the most preeminent managers in the space having created their stat arb strategy more than 15 years ago," explains Dick Pfister, AlphaCore Capital founder and CEO. "Stat arb is an arrow that should be in the quiver of any thoughtful allocator," says Jonathan Belanger, AlphaCore's Director of Research.
George Hall, founder of the Clinton Group explains, "As the market continues to evolve, we feel it is important to offer our quantitative equity strategy to a wider group of investors. For many years we have offered our strategy to institutions like pensions and endowments, and now AlphaCore is able to offer our strategy to investment advisors and individuals."
About Dick Pfister, CAIA
Dick Pfister founded AlphaCore Capital and serves as President and CEO. He and the team at AlphaCore have decades of experience allocating to various alternative investment strategies. AlphaCore supports advisors and investors in utilizing alternative investments in combination with traditional strategies to provide portfolios the necessary diversification needed in today's market environment. Before starting AlphaCore Capital, Pfister was a partner at the Altegris group of companies, helping develop and deliver alternative investment strategies since 2002. In 2010, he was part of the group that sold Altegris to a Fortune 500 company. He is an inaugural member of the
Chartered Alternative Investment Association (CAIA) and was also awarded the First Annual Corporate Recognition Award in 2012 for excellence in alternative education. Mr. Pfister holds a B.B.A. with an emphasis in finance from the University of San Diego.
About George Hall
Mr. Hall is ultimately responsible for all final investment and trading decisions, risk management and quantitative analysis for the Clinton Group. Before founding Clinton Group, Inc. in 1991, Mr. Hall was a vice president of Greenwich Capital Markets Inc., a leading primary dealer and mortgage securities broker dealer. At Greenwich Capital, Mr. Hall headed the mortgage arbitrage group, which traded mortgage securities, interest rate derivatives products, futures and options. Mr. Hall generated and implemented the firm's analytical systems for CMOs and related securities. Before that, he directed the trading of mortgage securities, including agency pass-throughs, options, whole loans, CMOs, and other interest rate derivatives, at Citicorp Investment Bank. Prior to receiving his MBA, Mr. Hall was a nuclear engineer for the Tenneco Corporation. Mr. Hall holds a B.S. from the U.S. Merchant Marine Academy and a MBA from the Wharton School at the University of Pennsylvania.
About AlphaCore Capital
At AlphaCore Capital, we believe traditional allocations to stocks, bonds and real estate serve a purpose, but alternative investments strategies should also be incorporated in order to properly diversify a portfolio. Historically, large allocations to traditional long-only asset classes such as equities and bonds were considered the primary ingredients to form a well-diversified portfolio. In our opinion, today's markets have become more correlated and recent moves in equities and interest rates have become exhausted. AlphaCore believes that adding alternative investments using a thoughtful, calculated approach can help to provide proper long-term diversification. For more information about The AlphaCore Statistical Arbitrage fund, please visit http://www.alphacorefunds.com For more information about AlphaCore Capital, please visit http://www.alphacorecap.com.
###
The fund has a limited history of operations. A significant part of the Fund's investment operations may involve spread positions between two or more financial instrument positions. To the extent the price relationships between such positions remain constant, no gain or loss on the positions will occur. The Fund's use of derivatives involves risks different from, or possibly greater than, the risks associated with investing directly in securities and other traditional investments. The value of a derivative may be highly volatile and may fluctuate substantially during a short period of time.
The Fund may depend on one or more managers to develop and implement appropriate systems for the Fund's activities. The Fund may rely extensively on models and/or computer programs and systems to trade, clear and settle transactions, to evaluate certain securities based on real-time trading information, to monitor its portfolios and net capital, and to generate risk management and other reports that are critical to the oversight of the Fund's activities. Any such defect or failure could have a material adverse effect on the Fund.
The Fund's investment program may involve the purchase and sale of relatively volatile financial instruments such as derivatives, which are frequently valued based on implied volatilities of such derivatives compared to the historical volatility of underlying financial instruments. Fluctuations or prolonged changes in the volatility of such instruments, therefore, can adversely affect the value of investments held by the Fund.
Investors should carefully consider the investment objectives, risks, charges and expenses of the AlphaCore Statistical Arbitrage Fund. This and other important information about the Fund is contained in the prospectus, which can be obtained at http://www.alphacorefunds.com or by calling 858-875-4100. The prospectus should be read carefully before investing. The AlphaCore Statistical Arbitrage Fund is distributed by Northern Lights Distributors, LLC member FINRA/SIPC. Clinton Group, Inc. and AlphaCore Capital are not affiliated with Northern Lights Distributors, LLC.