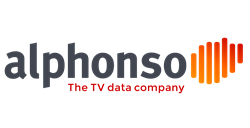 MOUNTAIN VIEW, Calif. and TYSONS, Va. (PRWEB) July 08, 2020
TV data and measurement company, Alphonso, today announced it has renewed and expanded its agreement with TEGNA (NYSE: TGNA) to enable local advertisers to better understand the value and effectiveness of their local TV and OTT ad campaigns. The companies have renewed their multi-year partnership to include all of Premion, TEGNA's OTT and CTV advertising platforms. The new agreement enables TEGNA's local ad sellers to provide clients with digital-like measurement and attribution for linear TV and OTT campaigns.
With 62 television stations in 51 markets, TEGNA is the largest owner of top 4 affiliates in the top 25 markets among independent station groups reaching approximately 39 percent of all television households nationwide. TEGNA's Premion is the industry-leading CTV/OTT platform for local and regional advertisers. With directly-sourced inventory from more than 125 branded networks, Premion delivers brand-safe premium CTV and OTT impressions for local and regional advertisers at scale.
"Local measurement and attribution across linear TV and OTT is top of mind for advertisers looking to maximize ROI in their media campaigns," said Tim Fagan, senior vice president and chief revenue officer, TEGNA. "As audience behavior continues to evolve, Alphonso's technology provides critical measurement metrics to help us clearly demonstrate the efficacy of local TV and provide better solutions for our advertising partners."
Alphonso Local provides real-time audience measurement and rapid attribution reporting that connects linear and streaming audiences to online and offline business results, such as website visits and conversions, and visits to a specific brick-and-mortar location. Alphonso Local's suite of TV ad analytics, attribution and audience extension software and services for local broadcasters and station groups consists of three core offerings: closed-loop attribution, for rapid reporting on online and offline sales and visitation lift resulting from local TV ads; local TV-to-digital retargeting, so brands can amplify and optimize their TV spend across the web and mobile devices; and local TV ad insights for data-driven media planning and competitive analysis. Powered by highly scalable Video AI deployed across markets, Alphonso Local performs each of these functions with granular detail at the local-market-level, due to the massive scale of Alphonso TV viewership data.
Ashish Chordia, chief executive officer of Alphonso, said, "TEGNA has been at the forefront of local TV measurement with Alphonso. As different markets in various states now begin to re-open their local economies, local TV and OTT measurement becomes increasingly important. As more brands increase their investment in TV in the coming months, TEGNA can help them make data-driven decisions to optimize ROI from every TV ad dollar. We're excited to extend our partnership into the future, while we add even more markets and capabilities that enable their sellers to grow revenue."
With 15 million opted-in households nationwide reporting viewership data to Alphonso via multiple major brands of smart TVs and other connected devices in the living room, Alphonso provides deterministic local-market TV viewership data at an unprecedented scale, to help local stations pinpoint and measure their TV audiences, so they can help local advertisers understand the journey from ad exposures to business results. Alphonso's patented video artificial intelligence (AI) completely automates the process of indexing and fingerprinting TV content both at a national and local level, creating metadata on the fly as ads and programs are played out over linear and OTT services. This automation enables the company to scale Alphonso Local in new markets quickly.
For more information on Alphonso Local, visit alphonso.tv.
About Alphonso
Alphonso is a TV data and measurement company, and the market leader in providing brands and agencies with real-time TV ad campaign measurement, closed-loop attribution for TV ads, and TV audience extension across digital devices. Alphonso TV Data Cloud services are used by hundreds of the Fortune 500 brands and agencies in the U.S.
With video AI technology embedded in tens of millions of smart TVs, TV chipsets, set-top boxes, and other connected devices, Alphonso understands what programming and advertising people watch on TV. Its SaaS offering, Alphonso Insights, delivers actionable TV measurement and closed-loop attribution with offline data in real time, to help brands understand the true impact of TV advertising. To learn more, visit http://www.alphonso.tv.
We are funded by luminaries in the media business and growing rapidly. We are hiring globally across all of our offices in the US, Europe and Asia.
About TEGNA
TEGNA Inc. (NYSE: TGNA) is an innovative media company that serves the greater good of our communities. Across platforms, TEGNA tells empowering stories, conducts impactful investigations and delivers innovative marketing solutions. With 62 television stations in 51 markets, TEGNA is the largest owner of top 4 affiliates in the top 25 markets among independent station groups, reaching approximately 39 percent of all television households nationwide. TEGNA also owns leading multicast networks Justice Network and Quest. TEGNA Marketing Solutions (TMS) offers innovative solutions to help businesses reach consumers across television, email, social and over-the-top (OTT) platforms, including Premion, TEGNA's OTT advertising service. For more information, visit http://www.TEGNA.com.
For media inquiries, contact:
Alphonso
Bill Daddi
President, Daddi Brand Communications
(646) 370-1341
bill@daddibrand.com
TEGNA
Anne Bentley
Vice President, Corporate Communications
703-873-6366
abentley@TEGNA.com