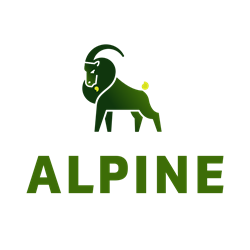 When asked about joining Alpine Esports as the organization's first official team coach, Miztik expressed, "I'm excited to get back into coaching, especially with Alpine Esports. I see a lot of talent in the team, and I look forward to channeling that talent into consistent, big wins for the org."
MINNEAPOLIS (PRWEB) July 24, 2020
Alpine Esports has officially signed David "miztik" Lawrie, who is the organization's first official coach. Miztik has an extensive history with Rocket League. Prior to joining Alpine Esports, he played the game at a competitive level from 2016–2019, after which he served as head coach to Veloce Esports.
Some of Miztik's accomplishments include obtaining the title of Grand Finalist during Season 3 of the Rocket League Championship Series (RLCS), winning Dreamhack Sweden, and competing year-over-year in Seasons 1–7 of the RLCS.
When asked about joining Alpine Esports as the organization's first official team coach, Miztik expressed, "I'm excited to get back into coaching, especially with Alpine Esports. I see a lot of talent in the team, and I look forward to channeling that talent into consistent, big wins for the org."
"After my first conversation with Miztik, I knew that he was the right person to be Alpine's official coach. He's been involved in the Rocket League scene over the last several years, and has a unique approach to seeking out and leveraging player abilities and talents, and making them truly shine," stated Alpine Esports GM, Jake Utities, regarding the hiring signing of Miztik as head coach.
About Alpine Esports: At Alpine Esports, we are committed to each player personally and professionally. We encourage content creation and are happy to help our teams grow and learn from our professionals. In addition, we look to make sure our players are reaching out to their communities and dedicating their time to other passions and educational opportunities.
To learn more about Alpine Esports, reach out to us at hello@alpineesports.gg or visit http://www.alpineesports.gg
David "miztik" Lawrie is a Scottish Rocket League coach for Alpine Esports and former player. Miztik is ranked #44 in the UK and #1504 in the world for Rocket League overall earnings, and has participated in over 70 tournaments over the course of his career.