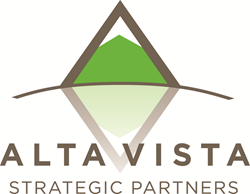 It is exciting to make such a prestigious list, especially considering the other talented organizations out there
BALTIMORE (PRWEB) August 22, 2019
AltaVista Strategic Partners placed #3830 on the 2019 INC 5000 List. Only 57 Baltimore area companies made the 2019 INC 5000 list, with only four of these being in the Advertising/Marketing industry. This listing labels AltaVista as one of the fastest-growing companies in the United States.
"It is exciting to make such a prestigious list, especially considering the other talented organizations out there," said Ray McLaughlin, CEO of AltaVista, "Our team works tirelessly at meeting our client's needs and providing good results."
AltaVista Joins Elite Company with Third Straight INC 5000 Appearance
AltaVista appeared on the INC 5000 list in 2017, 2018, and 2019. Less than 15% of companies on the 2019 list join them in appearing for their third consecutive year. AltaVista's placement on the 2019 list celebrates an 87% increase in overall company growth since last year.
"The collaborative effort to make the Inc 5000 list three years in a row is astonishing. It is our people that continue to excel for our clients and their dedication to success that keeps us growing," said McLaughlin.
About AltaVista Strategic Partners
AltaVista Strategic Partners provides marketing services, including search engine optimization, direct marketing, social media, and digital marketing services for residential and commercial contractors all around the United States. They help companies expand sales, increase market penetration, and broaden their customer base. Since its inception, AltaVista's revenue has increased 2400%.
About the INC 5000 Rankings
The INC 5000 List is an annual report that shows the 5000 fastest-growing companies in the United States. This list doesn't just look at grossed revenue; it also takes into consideration the rate at which a company is growing internally. To be included on the list, a company must be U.S.-based, privately held, for-profit, and independent—not subsidiaries or divisions of other companies.
To learn more about AltaVista Strategic Partners please visit our website or call us at (410) 760-6680. To receive more news and updates, please connect with us on social media at: