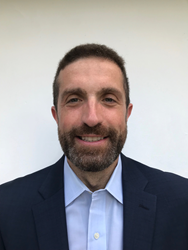 BOSTON (PRWEB) April 10, 2019
Altman Vilandrie & Company, a leading strategy consulting firm focused on the communications, media, and related technology sectors, has hired Daniel Torras as Director. Torras, who is based in Miami, advises the firm's Telecommunications, Media, and Technology (TMT) sector and private equity clients on a range of global business strategy issues.
Torras' client work will focus on product and go-to-market strategy, customer insight, mergers & acquisition strategy, and business transformation programs for US and international telecom and media firms, particularly in Latin America and Europe. Some recent work includes leading the due diligence and post-merger integration efforts on several multi-billion-dollar telecom M&A transactions in Central and South America, formulating strategic and long-range plans, and designing and implementing large-scale operational and commercial efficiency initiatives.
"Daniel's career has spanned both the globe and the breadth of critical issues facing telecom and media companies," said Altman Vilandrie & Company COO Steve Conway. "We have seen significant growth in Latin America and Europe in recent years and Daniel will be integral in boosting our international expertise and reach."
Prior to joining Altman Vilandrie & Company, Torras served as Director of Corporate Strategy at Millicom/Tigo, a global communications provider in Latin America and Africa. He also spent five years as an Associate Partner with Delta Partners, a telecom management consulting firm, advising clients in Africa, Europe, and Latin America. In addition, Torras worked as the Senior Director of Research and Market Development for ESPN in New York City, focusing on the organization's wireless businesses. Earlier in his career, Torras was a consultant at Cluster Consulting (now Oliver Wyman) in Spain.
Torras earned an M.B.A. from the Rotterdam School of Management in the Netherlands and an M.S. in Telecommunications from the Universitat Politècnica de Catalunya in Barcelona, Spain.
About Altman Vilandrie & Company
Altman Vilandrie & Company is a strategy consulting group that focuses on the telecom, media, technology and investor sectors. The company's consultants are experienced in strategy, marketing, finance, M&A, technology, regulatory and operations disciplines. Based in Boston, with offices in New York City and San Francisco, Altman Vilandrie & Company enables clients to seize new opportunities, navigate mounting challenges, improve business performance and increase investor value within complex and converging industries.
Ninety percent of the boutique firm's operator clients are large- to mid-cap companies including service providers, technology and software developers and media companies. Altman Vilandrie & Company's financial clients include many of the largest and most prominent investors in the telecom, media and technology markets.
# # #