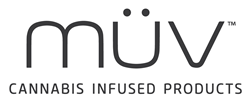 The demand for medical cannabis in Ohio is growing exponentially and we look forward to serving patients with our award-winning therapies
SARASOTA, Fla. (PRWEB) September 02, 2020
Alternative Medical Enterprises, LLC is partnering with Main Street Health to bring its MÜV™ medical cannabis line to the state of Ohio.
Main Street Health was granted an Ohio Certificate of Operation to obtain and process medical cannabis in May of 2020. In order to provide premium products for their patients, Main Street Health has licensed the MÜV cannabis-infused line for production and distribution in Ohio.
"We are very excited to be able to bring our MÜV line to Ohio, a burgeoning market that first came on-line in January 2019," said Mike Smullen, Chairman and CEO of AltMed Enterprises. "The demand for medical cannabis in Ohio is growing exponentially and we look forward to serving patients with our award-winning therapies."
MÜV will roll out in Ohio with a variety of product formats. MÜV PURE Vape Pens and Tinctures are now available and Capsules, MÜV concentrates, Transdermal patches and Transdermal gels are coming soon for Ohio Patients.
"Driven by science and research, Main Street Health and MÜV are well-positioned to meet the needs of Ohio's medical cannabis patients," Sara Presler, Member/Manager of Main Street Health. "The facility we've built is state-of-the-art and truly represents our science-based company."
So far in 2020, Ohioans have purchased $100 million worth of medical cannabis, nearly doubling last year's numbers. Despite the pandemic, the industry has continued to add jobs. There are over 4,400 medical cannabis employees statewide and counting.
"We're proud to employ local talent and leadership and our team is first-class," said Dan Raymond Member/Manager of Main Street Health. "We're 100% focused on creating a better life for Ohio's patients, and MÜV products will be a key factor in achieving this goal."
Ohio's program allows for patients to obtain a 90-day supply of medical cannabis based on 21 medical conditions ranging from cancer to PTSD. Processing operations are in full swing and MÜV products will be available to patients in Ohio dispensaries in September, 2020.
Ohio is the newest MÜV licensing opportunity. AltMed is actively pursuing licensing partnerships throughout the United States and globally and will be sharing announcements in the coming months.
About AltMed Enterprises - Alternative Medical Enterprises, LLC, headquartered in Sarasota, FL and doing business as AltMed Enterprises, is a fully integrated medical cannabis company that brings compassion, community engagement and pharmaceutical industry precision to the development, production and dispensing of medical cannabinoids.
About MÜV™ - The MÜV brand of cannabis infused products was launched in Arizona in 2016 and quickly gained international attention and recognition. In its first six months alone, MÜV received four best of Arizona medical cannabis awards, including two first prizes for its proprietary Ethanol extractions that are the basis of all MÜV products.
Forward-Looking Statements - To the extent any statements made in this press release contain information that is not historical, these statements are forward-looking in nature and merely express our beliefs, expectations or opinions. For example, words such as "may," "should," "estimates," "predicts," "continues," "believes," "anticipates," "plans," "expects," "intends," "potential," "strategy" and similar expressions are intended to identify forward-looking statements. Such statements are based on current expectations or estimates and involve a number of known and unknown risks and uncertainties that could cause our actual results, performance or achievements to be materially different from the results, performance or achievements expressed or implied by such forward-looking statements. Factors that could cause or contribute to these differences include, but are not limited to, the following: (i) our ability to implement our business strategy of distributing high quality cannabis products where permissible under applicable law; (ii) availability and cost of additional capital; (iii) our ability to attract, retain and motivate qualified employees and management; (iv) the impact of federal, state or local government regulations; (v) competition in the cannabis industry; (vi) our ability to generate revenues; and (vii) litigation in connection with our business. All forward-looking statements included in this press release and attributable to us or any person acting on our behalf are qualified by this cautionary statement. Forward-looking statements speak only as of the date on which they are made, and, except as required by law, we undertake no obligation to update or revise any forward-looking statement, regardless of whether new information becomes available, future developments occur or otherwise.