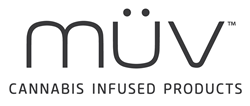 We are thrilled to be able to bring our MÜV line to Canada. Canadian consumers are sophisticated and well versed on what's available, and we know our products will stand out among the best.
SARASOTA, Fla. (PRWEB) September 23, 2020
Alternative Medical Enterprises, LLC is teaming up with Canada's premier medicinal cannabis producer, Atlas Growers Ltd. to bring AltMed's MÜV™ product formats to Canadians under the Atlas Thrive banner. Atlas Growers has finalized a distribution deal with the largest pharmacy chain in Canada, Shoppers Drug Mart, which has more than 1,300 stores nationwide.
Atlas Thrive – Powered by MÜV™ will roll out across Canada in Q4 with a variety of product formats including transdermal patches, transdermal gels, tinctures and capsules all using the patented EnCaps™ technology which delivers more effective, faster-acting and longer-lasting effects for patients.
According to 'Statistics Canada', as of July 2019, Canada's cannabis sector contributed $8.26 billion to the country's gross domestic product. Two years ago, Canada became only the second country in the world to legalize adult use of cannabis.
"We are thrilled to be able to bring our MÜV line to Canada," said Mike Smullen, Chairman and CEO of AltMed Enterprises. "Canada is a mature market with medical cannabis first legalized in 2001 and adult use recreational in 2018. Canadian consumers are sophisticated and well versed on what's available, and we know our products will stand out among the best."
Sheldon Croome, Atlas President & CEO, noted, "We are proud to be partnering with a company like AltMed, a leading medical cannabis company in the US, whose values align with those of Atlas. As a medicinal cannabis producer, we are focused on providing patients with consistent, predictable and effective products and by introducing new smoke-free delivery methods our aim is to offer products that take all aspects of health into consideration to improve the lives of Canadian medical patients."
AltMed's MÜV EnCaps products are for patients who prioritize a smoke-free delivery method that is both long-lasting and fast-acting. The EnCaps process makes cannabinoids water-soluble and therefore more readily absorbed within the body. This dramatically improves both onset time and overall bioavailability, creating a more effective product.
Atlas Thrive – Powered by MÜV is expected to be rolled out in Shoppers Drug Mart and other cannabis stores across Canada starting in Q4, 2020.
About AltMed Enterprises - Alternative Medical Enterprises, LLC, headquartered in Sarasota, FL and doing business as AltMed Enterprises, is a fully integrated medical cannabis company that brings compassion, community engagement and pharmaceutical industry precision to the development, production and dispensing of medical cannabinoids.
About MÜV™ - The MÜV™ brand of medical cannabis infused products was launched in Arizona in 2016 and quickly gained international attention and recognition. MÜV Dispensary by AltMed Florida was formed a year later through the partnership of AltMed Enterprises and Plants of Ruskin, a multi-generational Florida agricultural leader. Through continual research and development, MÜV has received multiple patents for the award-winning MÜV Products line that provides quality, consistent and reliable medical cannabis products to patients at all 26 locations (one in Arizona muv-az.com, 25 in Florida muvfl.com, and more added each month). Patients are encouraged to place reservations online at muvfl.com for in-store pickup, order for delivery, or visit any one of the 26 MÜV Dispensaries for alternative medical cannabis medicine you can trust.
About Atlas Biotechnologies Inc. ("Atlas") and Atlas Growers, LTD. - Atlas is based in Edmonton, Alberta, Canada and its wholly owned subsidiaries, Atlas Growers Ltd. & Atlas Thrive, is federally licensed for cultivation and production of cannabis products, with a focus on medical use markets. Atlas currently operates a purpose-built 38,000 square foot laboratory where it expects to produce 5,500 kg of dried cannabis annually and also has in-house capacity to refine cannabis into pure, isolated cannabinoid concentrates as well as specialized medical formulations in large volumes. Short-term plans include expanding extraction operations to 200,000 kg annual capacity.
Forward-Looking Statements - To the extent any statements made in this press release contain information that is not historical, these statements are forward-looking in nature and merely express our beliefs, expectations or opinions. For example, words such as "may," "should," "estimates," "predicts," "continues," "believes," "anticipates," "plans," "expects," "intends," "potential," "strategy" and similar expressions are intended to identify forward-looking statements. Such statements are based on current expectations or estimates and involve a number of known and unknown risks and uncertainties that could cause our actual results, performance or achievements to be materially different from the results, performance or achievements expressed or implied by such forward-looking statements. Factors that could cause or contribute to these differences include, but are not limited to, the following: (i) our ability to implement our business strategy of distributing high quality cannabis products where permissible under applicable law; (ii) availability and cost of additional capital; (iii) our ability to attract, retain and motivate qualified employees and management; (iv) the impact of federal, state or local government regulations; (v) competition in the cannabis industry; (vi) our ability to generate revenues; and (vii) litigation in connection with our business. All forward-looking statements included in this press release and attributable to us or any person acting on our behalf are qualified by this cautionary statement. Forward-looking statements speak only as of the date on which they are made, and, except as required by law, we undertake no obligation to update or revise any forward-looking statement, regardless of whether new information becomes available, future developments occur or otherwise.