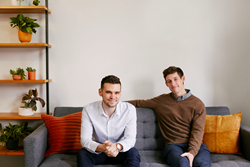 Alto has rebuilt the pharmacy infrastructure to align all stakeholders to improve health outcomes.
SAN FRANCISCO (PRWEB) February 04, 2020
Alto, a leading digital pharmacy, has raised a $250 million Series D round of funding led by SoftBank Vision Fund 2¹, with participation from existing investors, GreenOaks Capital, Jackson Square Ventures, Olive Tree Capital and Zola Global. The funding aims to support Alto's geographic expansion across the United States and product development. With this latest round, Alto has raised over $350 million.
Alto is a full-service pharmacy designed to improve health outcomes and lower costs by providing customers with faster, more convenient access to their medication. Instead of having to visit a traditional brick-and-mortar pharmacy to pick up medications, Alto customers schedule delivery of medication right to their home or office that same day from their phone. Alto customers can also see medication price comparisons, manage their medications, and connect directly with a pharmacist to help them stay on track.
According to the World Health Organization, medication adherence can have a more direct impact on patient outcomes than the specific treatment itself.² It has been found that 50% of all treatment failures, and up to 25% of yearly hospitalization rates, are caused by patients not receiving or taking their medications as prescribed.³ Furthermore, it costs the industry nearly $300 billion a year when prescriptions are not filled or taken as prescribed.⁴
"Since we founded Alto in 2015, we have served over 100,000 patients and delivered over 1,000,000 prescriptions. We are proud of the impact that we've had on the lives of our customers and are excited by this important next step in our journey," said Matt Gamache-Asselin, CEO of Alto. "As we harness our technology and bring this experience to millions of new customers, we are confident that we'll continue finding even faster and friendlier ways to get medicine into the hands of patients in need."
With an NPS score above 80 points for the past 4 years compared to traditional pharmacy chains with NPS scores around 5 points, patients clearly love Alto. Customers not only receive more convenient and timely access to their medication, but they also have increased medication adherence rates — over 80% versus the industry average of 50%.
Doctors also rely on Alto's technology to streamline time-consuming administrative workflows, like benefits investigation and insurance authorizations, needed to ensure that patients get insurance coverage for critical and expensive medications. In the San Francisco Bay Area alone, more than 40 UCSF and Stanford clinics now refer patients to Alto, and the service is rapidly growing.
"​US pharmacies comprise a $350B market, but providers and consumers face meaningful pain points. Traditional pharmacies still rely on outdated technologies like phone, fax, and paper, that aren't built for our increasingly digital world," said Justin Wilson, Partner at SoftBank Investment Advisers. "Alto has rebuilt the pharmacy infrastructure to align all stakeholders to improve health outcomes. We're excited to partner with Alto and support its mission to improve the quality of life for everyone who needs medicine."
Alto currently operates in San Francisco, Los Angeles, Las Vegas, San Diego, Seattle, and Sacramento. It is estimated that a single Alto pharmacy or fulfillment center covers the same geographic area as about 400 chain pharmacy locations while offering same day delivery. The company plans to accelerate geographic expansion and launch in additional markets this year.
About Alto Pharmacy
Founded in 2015, Alto is a patient-centric digital pharmacy that improves health outcomes and lowers costs. Alto provides free same-day delivery seven days a week for prescriptions, but more importantly, offers cost transparency, personalized in-app and phone support, and real-time coordination with doctors and insurance companies to get patients the care that they need. Alto is headquartered in San Francisco with offices in Denver and currently delivers to the Bay Area and Southern California. Learn more at http://www.alto.com
¹ As of the date of this press release, SoftBank Group Corp. has made capital contributions to allow investments by SoftBank Vision Fund 2 ("SVF 2") in certain portfolio companies. The information included herein is made for informational purposes only and does not constitute an offer to sell or a solicitation of an offer to buy limited partnership interests in any fund, including SVF 2. SVF 2 has yet to have an external close, and any potential third-party investors shall receive additional information related to any SVF 2 investments prior to closing.
² https://www.uspharmacist.com/article/medication-adherence-the-elephant-in-the-room
³ https://www.uspharmacist.com/article/medication-adherence-the-elephant-in-the-room
⁴ https://annals.org/aim/fullarticle/1357338/interventions-improve-adherence-self-administered-medications-chronic-diseases-united-states