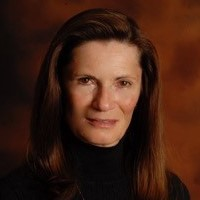 "Working with leading healthcare organizations in these times is both a challenge and an honor," Frizzera said.
RESTON, Va. (PRWEB) August 16, 2018
Altruista Health today announced that industry leader Charlene Frizzera will join its Compliance Advisory Committee, adding valuable guidance and oversight to Altruista leadership. Frizzera is uniquely qualified for this role as former Acting Administrator for the Centers for Medicare & Medicaid Services (CMS), and as president and chief executive officer of CF Health Advisors. Altruista is an innovative provider of care management technology for health plans and provider organizations, many of which are governed by requirements of CMS.
Prior to founding CF Health Advisors, Frizzera was responsible for all policy and operational management for the Medicare and Medicaid programs, as well as the Marketplace Exchange. Over her 30-year career at CMS, she gained extensive, in-depth policy and operational knowledge as CMS chief operating officer and as a regional administrator. At CF Health Advisors, Frizzera leads health policy and business strategy consulting, advising corporate, government, investment and non-profit organizations on the business impact of Medicaid, Medicare and health reform.
"Charlene's extensive career with CMS makes her a tremendous asset to Altruista and everyone we serve," said Munish Khaneja, MD, Altruista's chief medical officer and lead, clinical innovation. "Her deep understanding of policy and how it impacts health plans is rare and her insight into CMS operations is invaluable. This is a win for the health plans that rely on our GuidingCare® platform."
Frizzera serves on the boards of several healthcare companies and is a senior advisor to Leavitt Partners. She is also an alumni member of the National Association of Medicaid Directors and a member of the National Academy of Public Administration.
"Working with leading healthcare organizations in these times is both a challenge and an honor," Frizzera said. "It's especially exciting to serve Altruista Health because of their game-changing technology and experience serving populations so strongly affected by social determinants of health."
Charlene received the Presidential Rank Award in 2000 and 2008. This award is received by the top 1 percent of the Senior Executive Service in the country for outstanding leadership.
About Altruista Health
Altruista Health delivers population health management solutions that support value-based and person-centered care models. Our GuidingCare® technology platform integrates care management, care coordination, and quality improvement programs through a suite of sophisticated yet easy-to-use web applications. Founded in 2007 and headquartered in the Washington, D.C. area, Altruista Health has grown into a recognized industry leader, culminating in a spot on the Deloitte's 2015 Technology Fast 500. Health plans and healthcare providers in more than 35 states use GuidingCare to transform their processes, reduce avoidable expenses and improve patient health outcomes. For more information, visit http://www.altruistahealth.com.