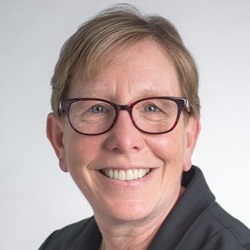 "We are very excited to have this renowned executive participate in our Compliance Advisory Committee," said Munish Khaneja, MD, Altruista's chief medical officer.
RESTON, Va. (PRWEB) August 02, 2018
Altruista Health today announced that Jan Berger, MD, MJ, CEO of Health Intelligence Partners, will lend her expertise to the organization's Compliance Advisory Committee by providing guidance and oversight on Medicare and Medicaid rules and regulations. Altruista is an innovative provider of care management technology for health plans and provider organizations, many of which are governed by requirements of the Centers for Medicare & Medicaid Services (CMS).
With more than 30 years of senior leadership experience in the private, public and government sectors, Dr. Berger is CEO of Health Intelligence Partners, where she leads international healthcare consulting in strategy and business development for entities in 13 countries. These range from large multinational corporations to small privately held start-ups. Dr. Berger was previously a CVS Caremark senior vice president and its chief clinical officer and innovation officer. At CVS she served on the executive team with P&L, operations and strategic oversight. She also led Caremark's Medicare Part D development and was the clinical lead for M&A activity.
"We are very excited to have this renowned executive participate in our Compliance Advisory Committee," said Munish Khaneja, MD, Altruista's chief medical officer. "Her exceptional regulatory knowledge brings critical insight to Altruista as we meet and maintain our compliance objectives for the GuidingCare platform, which supports leading public and private health plans."
Prior to her stint at CVS Caremark, Dr. Berger had 15 years of healthcare administration experience in academics and health plans, including leading operations for two population health companies. She has served as editor-in-chief for the American Journal of Pharmacy Benefits and currently serves on boards for AccentCare, Cambia Health Solutions and numerous other organizations.
"I'm honored to be supporting Altruista's mission at a time when effectively serving the nation's most vulnerable populations is coming to the forefront," said Dr. Berger. "The advanced technology of GuidingCare is playing a strong role in improving health outcomes in public and private health plans."
Dr. Berger has authored three books and served on the editorial boards of several healthcare journals. Her medical and jurisprudence degrees are from Loyola University. She is assistant professor for the schools of medicine and communication at Northwestern University in Chicago.
About Altruista Health
Altruista Health delivers population health management solutions that support value-based and person-centered care models. Our GuidingCare® technology platform integrates care management, care coordination and quality improvement programs through a suite of sophisticated yet easy-to-use web applications. Founded in 2007 and headquartered in the Washington, D.C. area, Altruista Health has grown into a recognized industry leader, culminating in a spot on the Deloitte's 2015 Technology Fast 500. Health plans and healthcare providers in more than 35 states use GuidingCare to transform their processes, reduce avoidable expenses and improve patient health outcomes. For more information, visit http://www.altruistahealth.com.