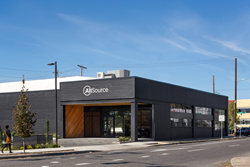 "It's an honor to make the Inc. 5000 list for the seventh year in a row." – Dave Moore, President and Founder, AltSource.
PORTLAND, Ore. (PRWEB) September 16, 2020
AltSource, a custom software development company in the United States, has been recognized on Inc. Magazine's annual Inc. 5000 list of the country's fastest-growing private companies for the seventh year in a row. AltSource first appeared on the list in 2014.
"It's an honor to make the Inc. 5000 list for the seventh year in a row," said Dave Moore, president and founder, AltSource. "We've built a highly-skilled team and I'm excited about our future as a company. Speed to value is critical to success in our space, and with the addition of talented new hires to our leadership roster, our organization is more capable and responsive than ever."
"The buildout and ongoing development of our Global Solutions Delivery team and Project Management Office (PMO) have helped strengthen our core principles to provide an enriched customer experience and drive tangible results, on time and on value," said Brennan Grosvenor, head of project & program management, AltSource. "Our highly motivated team is focused on serving our customers by designing, developing, and delivering custom solutions that achieve business outcomes and outperform marketplace demands."
AltSource provides strategic technology consulting and custom software solutions to improve operational efficiency and accelerate growth for companies of all sizes in all industries. Headquartered in Portland, Oregon, AltSource has U.S. offices in Oregon, California, Texas, and Florida and opened an international office in Ho Chi Minh City, Vietnam, last year. Information about job opportunities can be found at https://www.altsourcesoftware.com/careers.