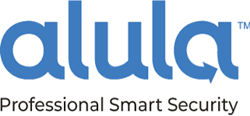 "By creating the perfect universal communicator and making it an absolute breeze to install, we're turning a major industry problem into an opportunity for our partners to grow their accounts."
ST. PAUL, Minn. (PRWEB) October 29, 2020
Alula, the leader in smart security and automation systems for professional installers, today announced that it has released a firmware upgrade to BAT-Connect communicators giving them the ability to takeover NAPCO Gem series security panels and add full interactive control.
The BAT-Connect can now save NAPCO Gem-series panels from the 3G cellular sunset, harvesting the existing sensors for a new interactive security experience. NAPCO panels that once had yellowing push-button keys as the sole means of control will be upgraded to a full cell phone app experience, including the ability to add video and automation.
"There are a lot of these NAPCO Gem panels in the field that unfortunately are at risk to stop working due to the 3G sunset," says Alula EVP of Market Development Russell Vail, who is recognized nationally as an expert on the cellular sunset. "We are able to rescue these panels from the sunset while at the same time upgrading those accounts to a modern interactive security experience where they actually add RMR-generating services like video."
Alula is able to add this new compatibility to BAT-Connect units already deployed to store shelves using remote firmware updates on the Alula network.
Adding NAPCO to the arsenal of panels BAT-Connect can take over makes it the only universal 5G-ready communicator currently available to professional security installers who don't want to commit to rolling a truck again when 4G inevitably sunsets.
Having just "one part on the truck" allows Security Pros to show up on any job site assured that they will have the right communicator to get the job done. Whether it's leading panels from Honeywell, DSC, networX or NAPCO, the BAT-Connect can rescue them from the sunset and upgrade to a full interactive security experience.
Making it even easier, Alula also recently added a new quick-connect port to the BAT-Connect to take advantage of an existing ribbon-wire on Honeywell systems. This reduces the wiring to a "plug-and-play" and opens up the possibility of Pros sending equipment to their customers and talking them through the upgrade on the phone.
"We wanted to make this as easy as possible for our partners precisely because we know the magnitude of all the accounts they have to upgrade in a shrinking window of time," says Alula CEO Brian McLaughlin. "By creating the perfect universal communicator and making it an absolute breeze to install, we're turning a major industry problem into an opportunity for our partners to grow their accounts."
For additional information on NAPCO compatibility, the quick connect port for Honeywell, and other recent BAT-Connect innovations, tune into Alula's recent webinar here.
About Alula
Alula is the only all-in-one security and home automation platform purpose-built for today's independent security and installation professionals. From sensors to hub to network, Alula offers a complete, end-to-end solution and one accountable partner. Today, thousands of partners across North America have over 300,000 active locations secured and connected with Alula. Designed for professionals, the Alula platform provides a complete security, automation and video solution for renters, homeowners and commercial installations. Alula is a business-driven platform designed to reduce truck rolls, increase RMR, simplify inventory and put today's professional providers in control of their business, their customers and their revenue. The Alula platform is available nationwide through distributors that cater to the alarm and integrator industry. For more information about the BAT-Connect Communicator, visit https://alula.com/communicators/bat-connect/. For more information about Alula, visit http://www.alula.com.