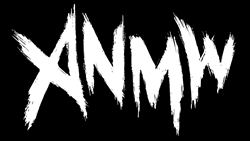 We are ALWAYS NO MATTER WHAT
NAPLES, Fla. (PRWEB) November 26, 2019
Currently working on a full length album, DRKROOM, the trio's unique and progressive sound can be attributed to their different influences.
The group consists of; Buddy Coughlin (Singer-Songwriter), ThisKidd (Drummer/Lyricist) and Joe Records (Producer).
On November 15th, 2019 the band announced the release of their single and music video for "SILENT SCREAM."
Stream the song here:
iTunes - http://bit.ly/ANMW-SILENTSCREAM
Spotify - http://bit.ly/ANMW--SILENTSCREAM
"We are a weird odd bunch," says ThisKidd. "Buddy and I are complete opposites in every way. And then you have Joe Records, the ringleader of the whole show. We can't wait to release our EP (urnotsomeclay2mold). It's wave 1 of our evolution as a band."
For inquiries email Irvin at contact@joe-records.com