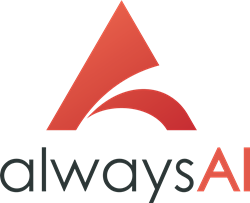 SAN DIEGO (PRWEB) May 07, 2019
alwaysAI has deepened its management bench with the appointment of Nichole Peterson as Head of Marketing. Effective May 1st, Peterson is responsible for overall marketing strategy and operations, including all aspects of brand management, storytelling, digital presence, lead generation and developer community engagement.
Peterson brings 25 years of experience in tech marketing, including the past five years in computer vision (CV) and immersive realities (XR). She most recently led product marketing for Vuforia, the Augmented Reality (AR) solutions development kit and enterprise services from industrial Internet of Things (IoT) leader PTC, Inc.. Before her role at Vuforia, Peterson worked for The LEGO Group in the Future Lab of their Denmark headquarters, where she launched the iconic toy brand's first digital/physical product line for children, using CV object recognition and AR experiences to bring kids' real-life LEGO creations to life in mobile app games. Peterson also helped pioneer internet services at Microsoft as a brand and product marketer from 1994-2012. She holds a Bachelor of Arts degree from Wellesley College in Massachusetts.
"We are very pleased to add Nichole to the alwaysAI team," said Marty Beard, Co-Founder and CEO of alwaysAI. "In her role as Head of Marketing, we are confident that she will drive developer awareness and adoption for our ground-breaking platform for deep learning computer vision on the edge."
About alwaysAI
alwaysAI provides developers a simple and easy-to-use platform for building and deploying deep learning computer vision (CV) applications on embedded devices. The company is based in San Diego and co-founded by Silicon Valley software veterans Marty Beard and Steve Griset, with over 40 years of combined experience in enterprise software, mobility, cloud applications and cybersecurity. For more information, please visit http://www.alwaysai.co