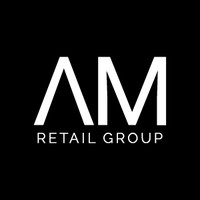 "ART does the work of 2 accountants, which has allowed us to not have to increase the headcount."
NEW YORK (PRWEB) November 21, 2019
SkyStem LLC, a provider of automated month-end close account reconciliation software, is pleased to announce AM Retail Group's success story on reducing the time spent on the month-end close process with ART. AM Retail Group was founded in 2008 as a wholly owned subsidiary of G-III Apparel. The company was created to operate retail store locations owned by G-III, including Wilsons Leather, G.H. Bass & Co., Calvin Klein Performance, Karl Lagerfeld Paris, and DKNY stores.
Prior to adopting ART, AM Retail Group's month-end close and reconciliation process was completely manual and stored in folders. The accounting team was never comfortable with this process and became extremely concerned when they acquired 5 companies, which increased the number of reconciliations, work and coordination efforts by more than 300%.
"You can't improve the review process just by hiring an accountant. Anyone who is looking to manage their process or something like that should look at this tool," said AM Retail Group's Accounting Manager. "ART does the work of 2 accountants, which has allowed us to not have to increase the headcount."
Since implementation, ART has enabled AM Retail Group to achieve the following:

Shorten the auditing process.
Review faster and more efficiently.
Instantly access reconciliations and supporting documents.
Establish a centralized and standardized closing process each month.
Distribute reconciliations efficiently.
Track the progress between the preparer and the reviewer.
Report statuses in real-time.
Sign-off electronically.
For more information on AM Retail Group's success and benefits from adopting ART, read the case study here.
About SkyStem LLC
Headquartered in the heart of New York City, SkyStem delivers a powerful close and account reconciliation application for organizations seeking to streamline their financial processes. The company's flagship solution, ART, is an enterprise technology that helps CFOs and Controllers shorten the month-end close and the time to issue financials by automating balance sheet reconciliations, managing month-end tasks, and providing insightful reporting. The web-based solution streamlines and eliminates up to 90% of manual activities while strengthening internal controls and corporate governance.