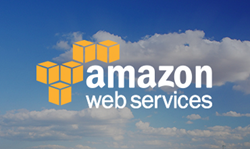 In cooperation with AWS, Elastic Path is delivering superior cloud infrastructure for our customers and partners looking for a secure, scalable environment that gives them a competitive edge
(PRWEB) September 29, 2015
Elastic Path Software Inc., an ecommerce company helping the world's biggest brands generate more revenue, today announced it has achieved the Amazon Web Services (AWS) Partner Network (APN) Marketing and Commerce Competency. Deployed to AWS, Elastic Path Commerce and Elastic path Commerce for Adobe Marketing Cloud deliver highly secure, reliable, low-cost, easy-to-scale, global IT infrastructure services for the world's top brands.
Elastic Path is among the first APN Partners to achieve the APN Marketing and Commerce Competency Partner designation. In order to be eligible, members of the Competency Program must demonstrate a high degree of technical proficiency and proven success in deploying digital marketing and commerce solutions to the AWS Cloud.
"In cooperation with AWS, Elastic Path is delivering superior cloud infrastructure for our customers and partners looking for a secure, scalable environment that gives them a competitive edge," said Peter Lukomskyj, Vice President Products, Elastic Path. "Many of our customers are turning to cloud infrastructure to help complement their existing on-premises systems and to increase agility and flexibility to their business. Elastic Path Commerce hosted on AWS is the best way to accomplish that."
When deployed on the secure AWS Cloud, experience-driven commerce applications powered by Elastic Path Commerce are highly performant, offering auto-scaling and flexibility for high-volume, mission-critical commerce applications. Elastic Path Commerce customers who opt to deploy their application on the AWS Cloud will enjoy reduced operating costs for typical peak loads compared to other cloud platforms.
Elastic Path already has several marquee customers utilizing Elastic Path Commerce deployed on the highly secure and high-performance AWS Cloud.
"With Elastic Path Commerce on the AWS Cloud, we're able to scale our business to meet any demand, resulting in a superior experience for customers," said Stacy Hansbury, Vice President of Digital Channels and Customer Experience McGraw-Hill Education. "Elastic Path Commerce on AWS is a winning combination that you can't achieve with competing solutions."
For more information about Elastic Path Commerce and how experience-driven commerce hosted in the cloud can generate higher revenues, download the free ebook "The New Customer Journey" at http://www.elasticpath.com/ebook.
About Elastic Path
Elastic Path helps the world's biggest brands generate billions in revenue using its ecommerce technologies. The company's software also seamlessly brings omnichannel ecommerce, subscriptions, and enhanced connectivity right into Adobe Experience Manager, the leading content management platform – enabling companies to deliver a complete customer experience that maximizes engagement and conversion. Elastic Path has more than 200 customers, including McGraw-Hill Education, Virgin Media, LVMH, Western Union, Desire2Learn, Coastal Contacts, TeliaSonera, Kiabi, and Motability. The company has 150 employees in Vancouver, Canada and the UK. For more information, visit http://www.elasticpath.com.
For Additional Information:
Megan Sakakibara
Marketing Communications Manager
Elastic Path Software
604-408-8078, ext. 275
megan.sakakibara@elasticpath.com