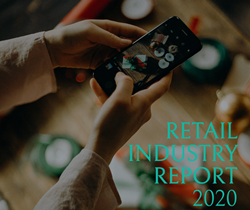 As TrendSource's Sarah Rowlett notes, "Online and omnichannel retailers do not need to go 'all in' to compete with 1-day delivery but instead focus on developing infrastructure to ensure delivery is efficient and can be offered at little to no cost to the consumer."
SAN DIEGO (PRWEB) March 03, 2020
Amazon Prime's one-day delivery, and other retailers' efforts to compete with it, have yet to grossly inflate consumer expectations in terms of delivery timetable, according to TrendSource's 2020 Retail Industry Report. Consumers, it seems, are still willing to wait up to a week, and some as long as it takes, so long as the delivery is free.
This means that free delivery, particularly for baskets above $30, is still more important to consumers than expedited delivery. As TrendSource's Sarah Rowlett notes, "Online and omnichannel retailers do not need to go 'all in' to compete with 1-day delivery but instead focus on developing infrastructure to ensure delivery is efficient and can be offered at little to no cost to the consumer."
The 2020 Retail Industry Report considers other emerging retail topics and trends such as social media's evolution from network to advertising platform to primary purchase pathway. Though Facebook remains the most popular social media platform, people are far likelier to be driven to purchase through Instagram, particularly millennial and gen z consumers. These younger generations find influencer-produced content and user-generated content more authentic and inviting, however, than corporate-produced posts, signaling a potential changing of the guard in terms of marketing and direct-to-consumer (DTC) sales.
The full report considers these topics in terms of generation, income, region, gender, and racial segmentations, and also addresses a host of other questions.
Why have membership and subscription models seemingly stagnated while secondhand retail markets continue to expand? How do rural, urban, and suburban settings affect consumers' delivery expectations in terms of timetable and cost, what can this tell retailers about potential last-mile efficiencies such as centralized pickup locations? What products are consumers willing to purchase secondhand and which are unappealing once used? And how does generation shape consumers' interest in emerging omnichannel pathways and services, and how can retailers target younger consumers while not alienating older ones?
Find out the answers to these and more questions by downloading the full report.