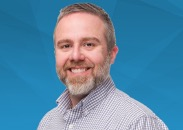 PEABODY, Mass. (PRWEB) January 11, 2021
George Whelan has joined Amergent, a Moore company, as senior vice president of agency business development. Whelan brings 27 years of experience and thought leadership in the direct response industry to his new position with Amergent.
During his distinguished career, Whelan has overseen a broad spectrum of nonprofit fundraising programs, including major gifts, midlevel giving, planned giving, and multi-channel marketing. Prior to joining Amergent, Whelan was with Blackbaud, where he was named Analytic Account Executive of the Year and was Blackbaud's President's Club Sales Leader for several years.
"We welcome George to Amergent and look forward to sharing his expertise with our clients," said Jack Doyle, chief executive officer at Amergent. "His extensive knowledge of donor data enhancements and cooperative database business will help our clients maximize their fundraising investment options across all channels."
Whelan is familiar with the talent and expertise at Amergent, having engaged the company as agency of record when he served as director of midlevel giving at Thirteen/WNET based in New York.
"I look forward to working with Amergent's nonprofit clients," said Whelan. "How much you know about your donors is critical to the donor migration journey, through newly acquired to midlevel and, ultimately, major donors. The greater insight you have into your donors' behavior, preferred communication channel and the ability to predict future philanthropic behavior, the more successful your organization will be in cultivating a strong, loyal and supportive donor group."
For additional information, visit amergent.com.
About Moore
Moore is a global leader in performance-driven marketing solutions focused on all facets of the consumer experience, dedicated to helping clients fulfill their missions. The organization provides services including strategic consulting, creative development, media planning and buying, research and analytics, production management and product fulfillment, database services and public relations to nonprofit, association, commercial and government clients, and is a key contributor to strengthening these sectors.
About Amergent
Amergent, a Moore company, is a leader in mission marketing solutions for nonprofit clients. Amergent has 40 years of experience as direct marketing data consultants, fundraisers and full-service providers working with leading nonprofits including food banks, world-class healthcare institutions, faith-based organizations, advocacy, and conservation organizations. The company is a leading CRM solutions provider with Amergent Portfolio™ Software.