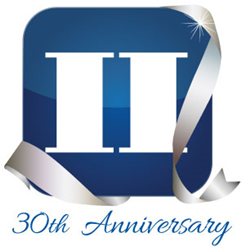 "We're excited to have America II as an authorized distributor." - David Bagby, President and CEO, Alliance Memory
ST. PETERSBURG, Fla. (PRWEB) March 05, 2019
America II Electronics, LLC, one of the world's largest distributors of semiconductors and electronic components, has entered into a global distribution agreement with Alliance Memory, a manufacturer of legacy memory used in digital consumer, networking, mobile communication, industrial, medical and automotive applications.
"We're extremely excited about this Global partnership with Alliance Memory," said Doug Gilchrist, VP of Global Procurement for America II. "Alliance Memory is an established brand whose legacy products will improve our ability to deliver additional options to our ever-growing global partners."
Under terms of the agreement, America II will have worldwide distribution rights to Alliance Memory's entire product portfolio including Fast and Low Power Asynchronous SRAM, Pseudo SRAMs, Synchronous DRAM, DDR1, DDR2, DDR3 in addition to Mobile LPSDRAM, LPDDR, LPDDR2 DRAM.
"We're excited to have America II as an authorized distributor," said David Bagby, President and CEO at Alliance Memory. "Their industry knowledge and global sales coverage will allow us to expand our distribution channel, introduce our products to new customers, and grow market share. They know our products and target markets extremely well, and we look forward to a successful relationship with them."
With four billion components in stock at their St. Petersburg, Florida distribution facility, America II Electronics has one of the largest inventories in the industry. The company offers the most complete range of products, from active, passive and electromechanical components to memory and specialty products. In addition to hundreds of franchise and direct manufacturing lines, America II provides supply chain solutions, cost-saving programs, and inventory solution programs to industries ranging from telecommunications, industrial and lighting to healthcare, automotive and military. The distributor's deep experience in global markets allows America II to provide superior service and a broad array of solutions to its customers around the world.
To learn more, contact America II Electronics at (800) 767-2637 or visit http://www.americaii.com.
About America II Electronics:
Established in 1989, America II Electronics, LLC is a global leader in component distribution. The company stocks more than four billion components, making it one of the world's largest distributors of semiconductors and electronic components. Through its franchise and direct distribution lines, America II serves as a primary partner for all OEM and EMS customers. Headquartered in St. Petersburg, Florida and with offices in the UK, Germany, China, Japan, Singapore and Mexico, the company also provides value-added services and inventory solutions from its ISO 9001:2008 and ESD-certified North American distribution facility.
About Alliance Memory, Inc.:
Alliance Memory is a worldwide fabless manufacturer of legacy memory products that are pin for pin drop-in replacements for SRAM and DRAM ICs from Micron, Samsung, ISSI, Cypress, Nanya, Hynix and others. Our product portfolio includes a full range of 3.3V and 5V Asynchronous SRAMs used with mainstream digital signal processors (DSPs) and microcontrollers; and synchronous SRAMs, low-power SRAMs, ZMD low-power SRAMs, 3.3V synchronous DRAMs (SDR), mobile DDRs, 2.5V single (DDR1), 1.8V double (DDR2), and 1.5V and 1.35V triple rate (DDR3) synchronous DRAMs. Alliance Memory is a privately held company with headquarters in San Carlos, Calif., and regional sales offices in Europe, United Kingdom, France, Italy, Spain, Turkey, and South East Asia and Canada North America. More information about Alliance Memory is available online at http://www.alliancememory.com.
Contact:
Kristofer Strong, Marketing Director
America II Electronics
800-767-2637
kstrong(at)americaii(dot)com