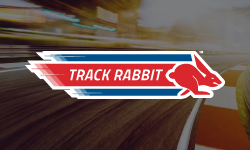 WILMINGTON, Del. (PRWEB) August 02, 2022
After years of success, and a rapidly growing U.S. client base in 2022, Track Rabbit® is expanding its business operations internationally. The registration and marketing platform can now support new time zones, currencies, addresses and is compliant with the EU's General Data Protection Regulation laws. By offering its services and marketing expertise to clients outside of the U.S., Track Rabbit is aiming to help tracks and clubs around the globe elevate their brands and businesses and generate more income through sold out events, increased memberships, and much more.
Part of the Andy Lally ALIVE® company, Track Rabbit is a motorsports event registration platform, membership management service, and comprehensive marketing system, that provides countless benefits to aid organizations through user acquisition, loyalty, and retention. The company's unique white label system is used by its clients to help keep customer data secure, while the company's website is used to market their client's events and drive new registrants to their client's organizations.
Track Rabbit has already secured a set of international clients in Canada and the European Union, with Australia also being targeted in its first stage of international acquisition. Its framework is setup to support any nation's currency making it easier for tracks and clubs to conduct business with their registrants. For example, Canadian clients can accept Canadian dollars through the company's payment system, and the platform is also designed to easily hookup and implement new currencies as clients from different countries are acquired.
International tracks and clubs who partner with Track Rabbit can also utilize the company's innovative marketing services. As part of the ALIVE company, Track Rabbit is backed by Trellist, a ~100-person digital marketing and technology firm serving some of the world's largest companies. Trellist offers a mix of strategy, data, analytics, innovation, and creativity with the expertise needed to help any business excel.
With a possible global recession on the horizon, Track Rabbit is a great way for motorsports businesses to generate additional income. The company's 100+ features help tracks and clubs bring in more money to their organizations, and the overall cost of partnering with Track Rabbit is sustainably low. In fact, a majority of Track Rabbit's current clients' statistics show that the company is generating more attendance for their clients' events through its marketing and features while being, on average, 40% less expensive than other event registration services.
As the company expands its business operations into the global market, international tracks and clubs looking for a true partnership in the motorsports industry can get a leg up with Track Rabbit. With a powerful, easy-to-use platform that includes a wide variety of features, its ability to support practically any currency, and its mission to help sell out events for all its clients, Track Rabbit is the best way for the international motorsports community to grow and thrive.
For more information about Track Rabbit's international status email press@andylallyalive.com.
ABOUT TRACK RABBIT:
Track Rabbit® is an automotive and motorsport event registration and administration platform within a comprehensive marketing ecosystem. Its powerful, easy to use platform can create heightened member retention, help tap into new revenue streams, and use additional marketing channels to reach key demographics, all while reducing the overall admin. time for your team. Track Rabbit is more than a registration platform—it's a strategic partnership with a motorsports-centric professional services firm. Visit http://www.trackrabbit.com to learn more.