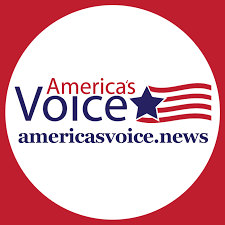 DENVER (PRWEB) March 03, 2020
America's Voice News Network, the nation's up and coming conservative news outlet, is proud to announce that it has signed Dr. Gina Loudon as an AVN host and anchor. This comes as AVN has been undergoing a serious effort to swiftly expand its outreach, and widen its lineup of shows with major political and media figures.
America's Voice News Network will be the only media entity that will exclusively air her new program, featuring one of the most respected and visible figures supporting a real news agenda today. Dr. Gina is a best-selling author who brings 11 years of TV and radio hosting, and political commentary.
Loudon is also a member of the Trump campaign's media advisory board, co-chair of Women for Trump 2020, and the public face of Citizen Voters Inc..
The CEO of America's Voice News Howard Diamond said, "we are incredibly excited to be exclusively teaming up with Dr. Gina to be airing her show on the DISH network, channel 219, as well as on our digital platform. America's Voice News continues to be the leading new voice in independent news. We hope to give viewers an honest, interesting voice that they will not see anywhere else."
ABOUT AMERICA'S VOICE NEWS:
Americas Voice is a media solutions firm that enables content providers, agencies and advertisers to leverage our 130 years of combined media expertise to deliver the country's first audience-driven news platform. Americas Voice leverages collective expertise to deliver the most relevant content in business, technology, economics, foreign affairs, healthcare, and politics. We have a history of creating, managing, distributing and monetizing content and that has empowered us to offer geo-targeted content delivery to any digital or OTT device.