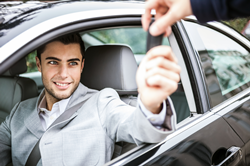 MEMPHIS, Tenn. (PRWEB) September 29, 2021
The future is here, and it has been here for quite some time when it comes to online shopping resources. That's why American Car Center is highlighting its brand new website that allows potential buyers to begin the car buying process online.
American Car Center has 68 locations across 10 states, which include Alabama, Arkansas, Florida, Georgia, Kentucky, Mississippi, Missouri, North Carolina, South Carolina and Tennessee. Regardless of what a consumer's nearest American Car Center location is, they can find updated inventory on the American Car Center website at http://www.AmericanCarCenter.com.
American Car Center is a pre-owned dealer group focused on providing innovative financial solutions to consumers regardless of their credit history. To assist in this area, American Car Center's new website also contains helpful FAQ resources about the buying process. Moreover, consumers can complete a financing application directly on the dealership's website, offering a convenient solution to start the approval process. Once the application has been submitted, the dealer can get in touch to discuss buying options.
Consumers who may have questions about American Car Center will find many resources on the new website, but they can also call 877-720-4477, ext. 1 for sales questions. Questions about service can be directed to 877-720-4477, ext. 3. Website visitors also have the option to submit a contact form on the website and select their preferred contact method.