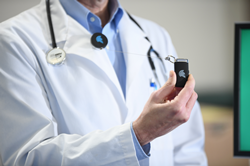 "We are proud to partner with an industry leader to help ACHT members and other healthcare organizations proactively address security vulnerabilities & HIPAA compliance without disrupting their workflow." Irma Rastegayeva, SVP Marketing & Strategic Engagement
COLLEGE PARK, Md. (PRWEB) May 12, 2020
The American College of Healthcare Trustees (ACHT) and Untethered Lab's GateKeeper Enterprise, an on-premise identity access management platform, announce partnership to help hospitals, physician practices and other healthcare organizations to enhance productivity through touchless authentication, while also avoiding unnecessary HIPAA fines and data breaches. This partnership is further supported by ACHT Fellow Craig Petronella and Petronella Technology Group (PTG), experts in HIPAA compliance.
"During these unprecedented times, when there are increased pressures on the healthcare sector, we are proud to partner with an industry leader to help ACHT members and other healthcare organizations proactively address security vulnerabilities without disrupting their workflow," said Irma Rastegayeva, ACHT's SVP of Marketing & Strategic Engagement. "With touchless access management, healthcare providers can focus on patients, while avoiding unnecessary fines due to lack of HIPAA compliance."
ACHT fellow and friends can use GateKeeper Enterprise to ensure all unattended computers are secured with zero interaction. Gatekeeper is different from other authentication providers because its unique patented proximity auto-lock feature is designed to fit within your existing workflow. In a single dashboard, IT teams and administrators can manage all staff logins to protect sensitive data.
ACHT, GateKeeper and PTG will be holding a special free Cybersecurity webinar on May 27th at 12pm ET. All webinar attendees will be offered a chance to win one of three (3) 45-day GateKeeper Enterprise Trials (valued at $435 each).
Date: Wednesday, 5/27/2020, 12:00 PM ET.
Webinar registration: https://facht.org/content.aspx?page_id=4002&club_id=666713&item_id=1208302
ACHT fellows and friends who are interested in deploying GateKeeper Enterprise auto-lock authentication solution, please contact Dr. Levien at david.levien@facht.org or (844) 322-4867.
You can also contact Felton Lewis IV, VP of Alliances and Member Benefits, ACHT at or felton.lewis4@facht.org (844) 322-4867 ext 703.
About ACHT
The American College of Healthcare Trustees (ACHT) is a national professional association dedicated to promoting high performing, competent, qualified, ethical governance and leadership in healthcare that is person-centered and accountable by providing continuing education, resources, and networking.
Become a Fellow of the American College of Healthcare Trustees now: https://bit.ly/joinACHT.
About Untethered Labs
Untethered Labs, Inc. is the leader in proximity enterprise identity and access management technology, servicing enterprise security and 2FA needs. We provide automated privileged access management solutions for a wide range of industries including healthcare, MSP/MSSPs, law enforcement, manufacturing, and finance. Our patented technology increases security and reduces support costs with touchless, proximity-based two-factor computer authentication, centralized enterprise password management, and auditing. With partners worldwide, we are able to effectively deploy GateKeeper in nearly any environment. Created by specialists in semiconductor technologies and electronic design. Hundreds of corporations in the U.S. and around the globe rely on GateKeeper every second to secure their internal networks, prevent data breaches, and continuously authenticate users. Call 240-547-5446 or contact us for more information.