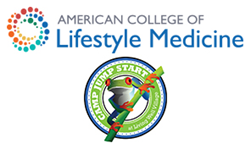 "We want to empower people to live well."
ST. LOUIS (PRWEB) December 17, 2019
The American College of Lifestyle Medicine (ACLM) has announced the addition of Living Well Foundation to its Lifestyle Medicine Corporate Roundtable, a group of individuals and organizations whose collective vision is sustainable human health, a sustainable health care system and a sustainable world.
Living Well Foundation, a nonprofit organization, was founded so that no child should have an adult disease, and no one should die from preventable illness. The Foundation owns and operates Living Well Village, located 45 minutes from St. Louis International Airport. Its individually-focused healthy lifestyle immersion programs, which teach people how to make informed decisions regarding their health and wellness, are held on the property of 250 private, forested acres nestled on a private lake.
Camp Jump Start is the organization's signature program, a whole-health summer residential camp for kids serving all 50 states and 24 other countries. It was founded in 2003 by registered nurse Jean Huelsing, who revolutionized weight loss camps by creating a model addressing the physical, social and emotional aspects of life. The program's success is backed by published peer-reviewed research and has been recognized by institutions such as the National Institutes of Health, the Cooper Institute and by the National Initiative for Children's Healthcare Quality. The PBS documentary filmed at the camp, "Weighed Down—Finding Hope for Childhood Obesity," won an Emmy Award in 2017.
The group facilities are safe and comfortable, and the multi-disciplinary team partners with like-minded professionals so that participants may reclaim their health, happiness and hope for a better future. This unique jumpstart delivery system allows participants to "learn it, live it and then they can do it" at home.
"We want to empower people to live well," said Living Well founder Jean Huelsing RN, BSN, MEd. "We do this by teaching people how to control what can be controlled. This will always lead to better outcomes for the individual. We align with ACLM and the Corporate Roundtable because we view health care differently."
"ACLM is proud to welcome Living Well to our Corporate Roundtable," said ACLM President Dexter Shurney, MD, MBA, MPH, FACLM, DipABLM. "Its Camp Jump Start campers learn the skills to maintain their new lifestyle at home, so critical in a society with growing numbers of prediabetic and Type 2 diabetic children."
The Corporate Roundtable of the American College of Lifestyle Medicine convenes health care and lifestyle thought leaders, with a keen focus on the power of Lifestyle Medicine to transform health and health care. Roundtable members explore effective Lifestyle Medicine clinical applications, strategies for accelerating reimbursement, and adoption and analysis of potential business-related opportunities. The Roundtable launched in 2015 and has grown to include more than 30 active member organizations.
ABOUT THE AMERICAN COLLEGE OF LIFESTYLE MEDICINE: ACLM is the medical professional society for those dedicated to the advancement and clinical practice of Lifestyle Medicine as the foundation of a transformed and sustainable health care system. Lifestyle Medicine is the use of a whole food, plant-predominant dietary lifestyle, regular physical activity, restorative sleep, stress management, avoidance of risky substances and positive social connection as a primary therapeutic modality for treatment and reversal of chronic disease.
More than a professional association, ACLM is a galvanized force for change. ACLM addresses the need for quality education and certification, supporting its members in their individual practices and in their collective mission to domestically and globally promote Lifestyle Medicine as the first treatment option, as opposed to a first option of treating symptoms and consequences with expensive, ever increasing quantities of pills and procedures. ACLM members are united in their desire to identify and eradicate the root cause of disease. Learn more at http://www.LifestyleMedicine.org.
ABOUT LIVING WELL FOUNDATION/CAMP JUMP START: Camp Jump Start®, founded in 2003 by Jean Huelsing and her family, revolutionized weight loss camps for kids with health professional-designed programs and licensed professionals teaching on-site. Camp Jump Start is an expert in the field for the prevention and treatment of childhood obesity, providing not just weight loss but individualized whole health, healing minds, bodies and spirits. Recognizing the need for health promotion and disease prevention through education, the Huelsings founded the Living Well Foundation in 2006 out of their desire to educate all people to live life well. For more information see http://www.campjumpstart.com.