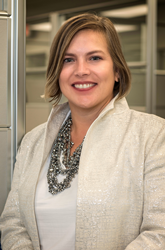 I am excited to continue leading our company into the future, providing our customers excellent service and products from American Crane for many years to come.
DOUGLASSVILLE, Pa. (PRWEB) November 12, 2021
We are pleased to announce the promotion of Karen Norheim to the position of President and CEO of American Crane & Equipment Corporation. Karen joined American Crane in August of 2002 and has served in the roles of Marketing Manager, IT Manager, Executive Vice President, and President and Chief Operating Officer.
Karen received a dual Bachelor of Science degree in both Marketing and International Business Studies from Pennsylvania State University, as well as a Master's degree in Information Science and an MBA. She mentored with company founder and her father, Oddvar Norheim, for the past several years as part of the succession plan set in place for the continuance of the company.
This promotion recognizes the contributions Karen has made to American Crane & Equipment Corporation during her tenure with the organization and is effective on November 1, 2021.
Please join us in congratulating Karen as she takes on these new responsibilities and leads American Crane & Equipment Corporation into the future.