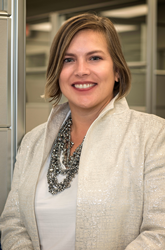 "I am honored to serve on the MHI Board of Governors and be a part of advancing our industry."
DOUGLASSVILLE, Pa. (PRWEB) January 12, 2022
American Crane & Equipment Corporation is pleased to announce that on Wednesday, December 15, 2021, our President & CEO, Karen Norheim, was named as one of the Board of Governors for MHI.
The Board of Governors consists of the Officers and Board Governors of MHI plus the Chief Executive Officer and General Counsel of the corporation. The Board of Governors serves as the Board of Directors for MHI.
MHI is an international trade association that has represented the material handling, logistics and supply chain industry since 1945. MHI offers education, standards development, networking and solution sourcing for their members, their customers, and the industry through programming and events.
ABOUT AMERICAN CRANE:
American Crane & Equipment Corporation (ACECO) is a privately held international material handling company with locations in Southeastern Pennsylvania, USA. They are the leading manufacturer of cranes, hoists and other material handling equipment, with powerful innovation, proven experience and are a government approved supplier.