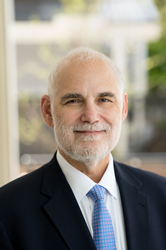 With this article, we wanted to demonstrate the power of using the right kind of retirement account and starting early
CHARLOTTE, N.C. (PRWEB) February 01, 2019
A 401(K) rollover can be tricky. Even American IRA, a Self-Directed IRA administration firm, understands that millennials sometimes make mistakes when rolling over their 401(K) to a more advantageous retirement account. That's why the company recently released a list of the mistakes that millennials make when undertaking this type of rollover, as well as advice for ensuring that those mistakes do not happen.
In one scenario, the article points out the example of a 22-year old worker earning $40,000 per year and saving 6% of their paycheck in a 401(K), with the employer matching another 3%. Assuming a 6% rate of return, that person can accumulate $827,000 by retirement at age 67. However, if the same worker were to wait until 30 to start saving, the same flat annual contribution of $3,600 will only be $490,000—a full third of a million dollars less than the original estimation.
That highlights what American IRA believes is one of the fundamental mistakes some people make with their retirement: they do not start early enough.
"With this article, we wanted to demonstrate the power of using the right kind of retirement account and starting early," said Jim Hitt, CEO of American IRA. "We provided some raw numbers to help show that. But another part of what makes this article so essential is that it discusses the mistakes that millennials can easily avoid when making retirement decisions. Sometimes, simply avoiding one of these mistakes can mean differences in long-term savings that add up to tens of thousands, and in some cases hundreds of thousands of dollars."
The article also encourages those who have been waiting to roll over an old 401(K) to take action. Pointing out that by the time of age 32, the average millennial will have had about four different jobs, the article makes the point that it is up to millennials to take hold of their financial destiny when it comes to retirement.
"It is not just important that you save," said Jim Hitt. "It is also important that you know how to save. And that's where guiding your own financial decisions can really work to your benefit."
For more information on retirement rollovers, visit the post at http://www.AmericanIRA.com, or call American IRA at 866-7500-IRA.
About:
American IRA, LLC was established in 2004 by Jim Hitt, CEO in Asheville, NC.
The mission of American IRA is to provide the highest level of customer service in the self-directed retirement industry. Jim Hitt and his team have grown the company to over $400 million in assets under administration by educating the public that their Self-Directed IRA account can invest in a variety of assets such as real estate, private lending, limited liability companies, precious metals and much more.
As a Self-Directed IRA administrator, they are a neutral third party. They do not make any recommendations to any person or entity associated with investments of any type (including financial representatives, investment promoters or companies, or employees, agents or representatives associated with these firms). They are not responsible for and are not bound by any statements, representations, warranties or agreements made by any such person or entity and do not provide any recommendation on the quality profitability or reputability of any investment, individual or company. The term "they" refers to American IRA, located in Asheville and Charlotte, N.C.