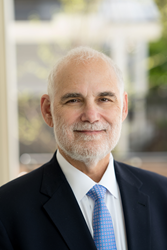 Many Americans are feeling insecure about retirement
ASHEVILLE, N.C. (PRWEB) November 09, 2018
According to American IRA, a Self-Directed IRA administration firm, "many Americans are feeling insecure about retirement." That is according to a new post at the American IRA website, which highlights why so many Americans are feeling this way. Gone are the days of the forty-five-year career and generous pensions, according to the article. But American IRA pointed out that many investors can take matters into their own hands by using a Self-Directed IRA.
Before that, American IRA examined some of the common fears about retirement. The first fear, that inflation can devastate savings, is a perfectly valid economic fear. But American IRA pointed out that holding money in assets like real estate and gold can have tremendous strength against inflation, holding on to their value even in times of economic trouble. The Self-Directed IRA makes it possible to hold these assets within a retirement account, which can boost financial security with a truly diversified portfolio.
Another fear listed in the article: the collapse of the stock market. Those investors who hold 100% stocks may have promising gains during a bull market but may find it more difficult to handle the transition of a bear market. Stock market collapses like those seen in 2008 can wipe out a tremendous amount of value in a short amount of time, which in turn makes retirement investors think twice about holding a portfolio with such little diversification.
But the Self-Directed IRA makes it possible to hold a portfolio with diverse asset classes, which in turn boosts financial security. By holding value in real estate and precious metals—not to mention other asset classes available to Self-Directed IRA investors—retirement investors can maintain a wide breadth in their portfolio and lose less value in times of economic hardship.
This, in turn, can alleviate investor fears and promote a sense of peace and security over the long-run. According to the article, this is the goal of a solid retirement strategy—even after the age of the secure pension.
For more information about the four fears—including the other two—visit the blog at http://www.AmericanIRA.com. Interest parties can contact American IRA by calling 866-7500-IRA.
"About:
American IRA, LLC was established in 2004 by Jim Hitt, CEO in Asheville, NC.
The mission of American IRA is to provide the highest level of customer service in the self-directed retirement industry. Jim Hitt and his team have grown the company to over $400 million in assets under administration by educating the public that their Self-Directed IRA account can invest in a variety of assets such as real estate, private lending, limited liability companies, precious metals and much more.
As a Self-Directed IRA administrator, they are a neutral third party. They do not make any recommendations to any person or entity associated with investments of any type (including financial representatives, investment promoters or companies, or employees, agents or representatives associated with these firms). They are not responsible for and are not bound by any statements, representations, warranties or agreements made by any such person or entity and do not provide any recommendation on the quality profitability or reputability of any investment, individual or company. The term "they" refers to American IRA, located in Asheville and Charlotte, NC."