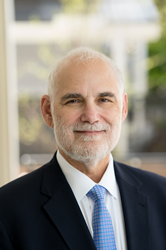 With this post, we wanted to help people realize that there are still great tax savings they can realize before they file.
ASHEVILLE, N.C. (PRWEB) April 11, 2019
Because tax season can be such a stressful time, American IRA recently released a checklist for those with Self-Directed IRAs. This checklist addressed issues such as IRA contributions, HSA contributions, and CESA contributions before the deadlines.
According to the post, those investors who have not contributed to a traditional or Self-Directed IRA for 2018 still have until April 15th to do so. But the post also warned readers that these contributions would still be for the 2018 tax year, which means that the relevant-year contribution limits would still apply.
Why is this beneficial? The post notes that the funds an investor deposits into an IRA can reduce the amount of taxes they owe, depending on the type of self-directed account held by the investor.
Another way for investors to save on taxes is to fund their HSA; however, the post notes that those eligible for a Self-Directed HSA are generally only eligible if already enrolled in a high-deductible health plan.
"With this post, we wanted to help people realize that there are still great tax savings they can realize before they file," said Jim Hitt. "This is not a trick or anything like that. It's simply understanding what the current rules allow investors to do before they file their taxes. However, it's important that everyone filing their taxes also knows the consequences of each action, and how it might apply to their 2018 returns. You do not want to go over your contribution limits or do anything that will just lead to more work down the road."
The post also included a longer checklist for going through one's taxes, including W-2 forms from an employer, 1099 forms for different types of payments such as interest and dividends, and deductions like medical bills that exceed 7.5% of one's adjusted gross income. Many of these rules are important for any taxpayer to review; not just those who hold a Self-Directed IRA.
For more information, visit the post at http://www.AmericanIRA.com or call 866-7500-IRA.
About:
American IRA, LLC was established in 2004 by Jim Hitt, CEO in Asheville, NC.
The mission of American IRA is to provide the highest level of customer service in the self-directed retirement industry. Jim Hitt and his team have grown the company to over $400 million in assets under administration by educating the public that their Self-Directed IRA account can invest in a variety of assets such as real estate, private lending, limited liability companies, precious metals and much more.
As a Self-Directed IRA administrator, they are a neutral third party. They do not make any recommendations to any person or entity associated with investments of any type (including financial representatives, investment promoters or companies, or employees, agents or representatives associated with these firms). They are not responsible for and are not bound by any statements, representations, warranties or agreements made by any such person or entity and do not provide any recommendation on the quality profitability or reputability of any investment, individual or company. The term "they" refers to American IRA, located in Asheville and Charlotte, N.C."