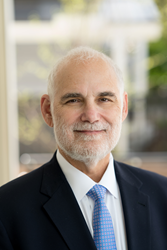 We at American IRA attend a lot of these conferences, both to expand our knowledge and to meet with other people in our industry
CHARLOTTE, N.C. (PRWEB) November 07, 2018
The 2018 Fall Fest Accounting Conference, an event held by the SCACPA (South Carolina Association of Certified Public Accountants), can expect another attendee this year: American IRA, a Self-Directed IRA administration firm based out of Asheville, NC.
The Fall Fest Accounting Conference is a regular event featuring a wide range of topics and fun events. In addition to addressing the latest professional issues arising in the world of CPAs, the event is expected to cover topics like tax planning with the new tax reform in place as well as issues that might be relevant to anyone holding a Self-Directed IRA. That's where the territory overlaps with American IRA, a firm that acts as an account custodian to those who direct their own retirement financial plans.
"We at American IRA attend a lot of these conferences, both to expand our knowledge and to meet with other people in our industry," said Jim Hitt, CEO of American IRA. "Where the Fall Fest Accounting Conference gets it right is in mixing in a little fun with the educational events. We know that there's more than just numbers here."
To that point, the Fall Fest will include events such as silent auctions with prizes such as luxury accessories and hotel packages, as well as an entertainment night for members of the SCACPA. The event will be held Thursday and Friday, November 15-16, at the Columbia Marriott in Columbia, South Carolina. And though the event is generally targeted to South Carolina CPAs, the wide breadth of knowledge and experience to be shared at the various presentations has a larger regional appeal.
"Some people think these events are just for an individual state or an individual group," said Jim Hitt. "But we've found that the reach goes a lot further than that. There is a lot that a firm like American IRA—even with all our experience—can learn at the Fall Fest Accounting Conference, which is why we encourage other people to attend it as well."
For more information, visit American IRA at http://www.AmericanIRA.com or call 866-7500-IRA. More information about the Fall Fest can be found at https://www.scacpa.org/fall-fest/.
About:
American IRA, LLC was established in 2004 by Jim Hitt, CEO in Asheville, NC.
The mission of American IRA is to provide the highest level of customer service in the self-directed retirement industry. Jim Hitt and his team have grown the company to over $400 million in assets under administration by educating the public that their Self-Directed IRA account can invest in a variety of assets such as real estate, private lending, limited liability companies, precious metals and much more.
"As a Self-Directed IRA administrator, they are a neutral third party. They do not make any recommendations to any person or entity associated with investments of any type (including financial representatives, investment promoters or companies, or employees, agents or representatives associated with these firms). They are not responsible for and are not bound by any statements, representations, warranties or agreements made by any such person or entity and do not provide any recommendation on the quality profitability or reputability of any investment, individual or company. The term "they" refers to American IRA, located in Asheville and Charlotte, NC."